DANANG - A CITY WHICH IS WORTHIEST FOR LIVING
Danang is the most attractive marine destination in Vietnam. More and more tourists make their trip to Danang city to experience the beauty of friendly people, unique culture and impressive landscapes. Let's choose Da Nang for your forthcoming trip! These are reasons.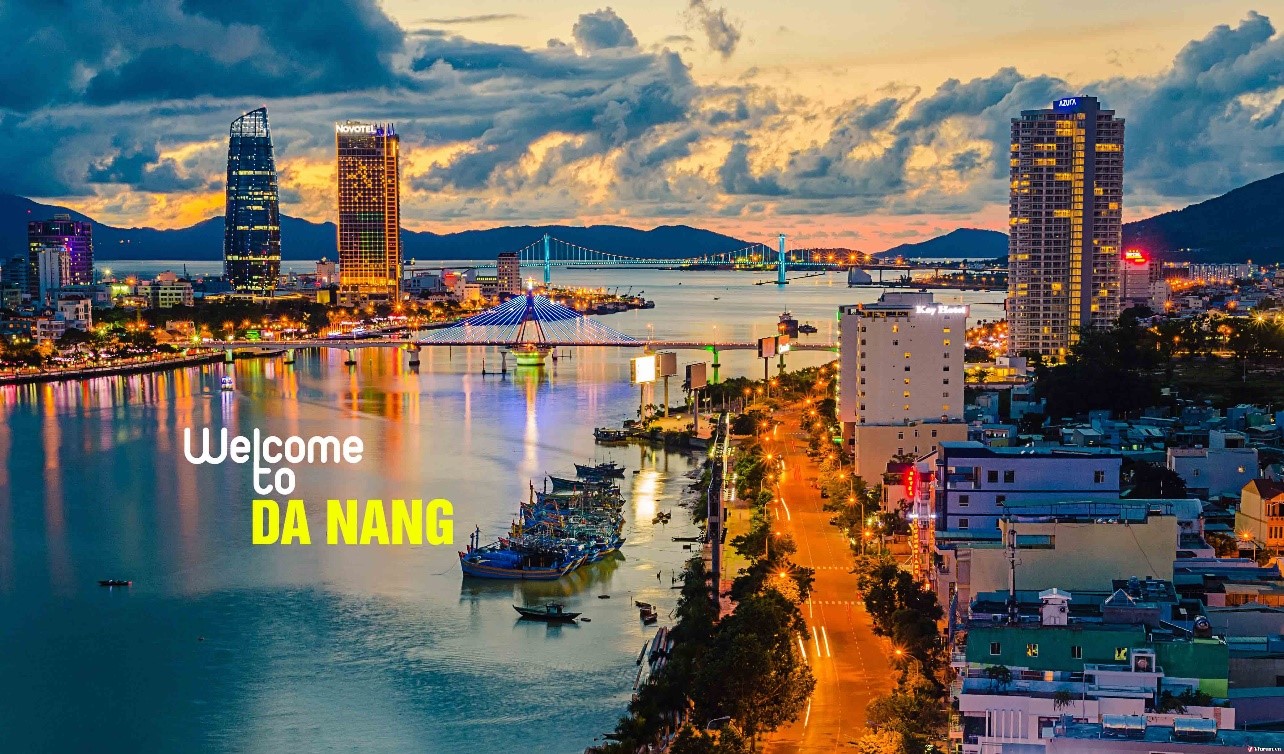 Location and Geography
Da Nang City is located in middle of Central Viet Nam, separated from Laos by the western Truong Son Mountains. It is 30km from Hoi An, 85km from Hue, 965km from Ho Chi Minh City and 740km from Ha Noi. It is surrounded by Thua Thien-Hue along the northern border and Quang Nam on the southern border. It is embraced by the East Sea with 150km of seacoast.
Topography is rather complex. The topography of the city consists of beautiful mountains towering the central city from the north and northwest, with beautiful white sandy beaches on the south and southeast sides.
Best time to visit
Da Nang is located in the zone of typical tropical monsoon, temperate and equable climate. The city's weather bears the combination of the north and the south climate characters with the inclination to the former. There are two seasons: the wet from August to December and the dry season from January to July, cold waves are occasional but they are of average and short lasting.
If you are able to handle the heat and humidity of tropical weather, dry season is the ideal time for you to visit the coastal city. Because this is when the weather is usually nice with sun and clear sky, and it's good for outdoor activities.
How to get there
Danang actually has an international airport though it is primarily used for domestic flights from Hanoi and Ho Chi Minh City. It does make this city very accessible from other parts of the country and Asian cities as Tokyo, Singapore, Kuala Lumpur, etc.
Besides, it's very easy to catch a train or a bus from Hanoi and Ho Chi Minh to Da Nang. Besides, the train ticket and bus ticket are very cheap.
Things to see
Da Nang is one of the cleanest cities of Vietnam with rapid development. Especially, Da Nang has been built as a tourism city with many natural tourist destinations like Ba Na Mountain, Son Tra peninsular, Marble Mountain, beaches, and Han River.
Da Nang Beaches
Visiting Danang city, swimming is an indispensable activity. Danang beaches are great destinations where tourist you can swim into blue waters and experience extremely interesting water sports and games.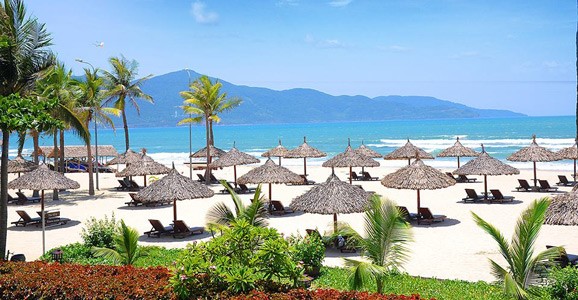 My Khe Beach - the most beautiful beach in Da Nang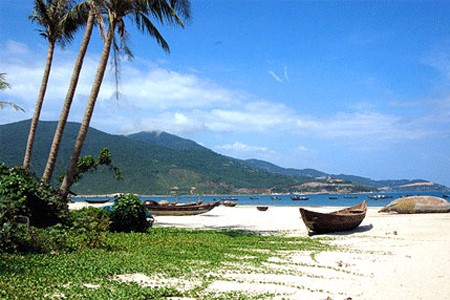 Non Nuoc Beach
Marble Mountain
Marble Mountain or Non Nuoc is a well-known attraction to both local and foreign tourists. The Marble Mountain includes 5 spectacular mountains which are named after 5 elements of the universe: Metal, Wood, Water, Fire and Earth.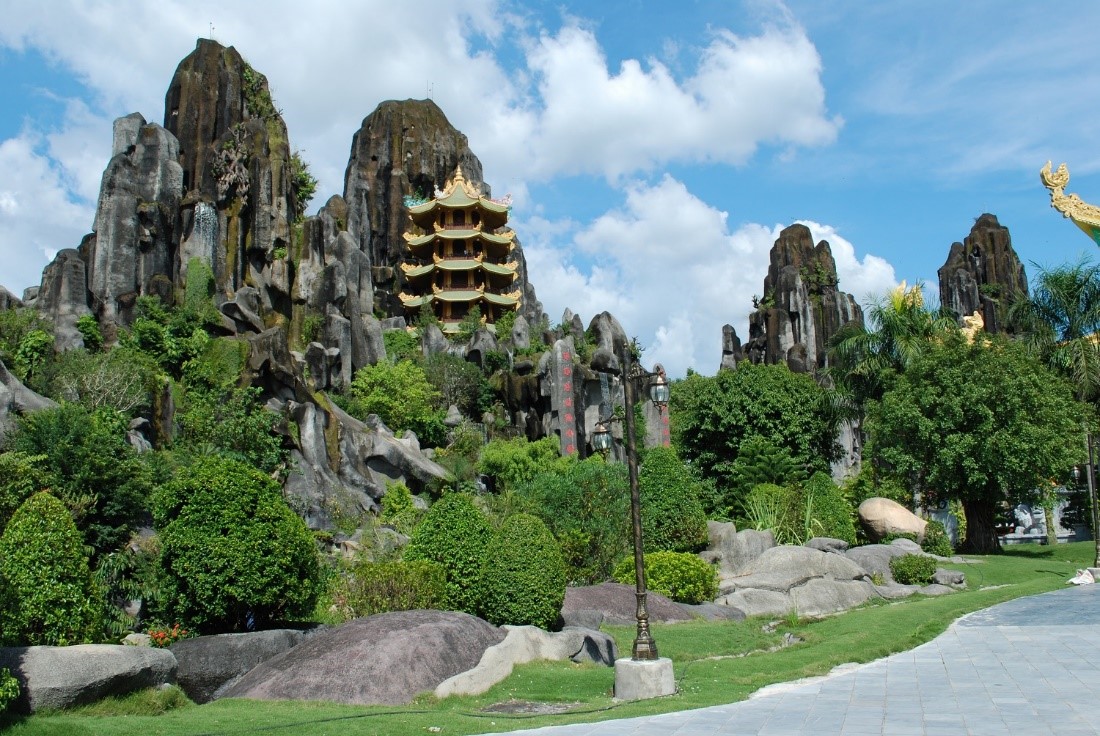 Marble Mountain
Every mountain has its particular beauty in shape, position, material with many caves and temples inside. Water Mountain is the largest and also the most beautiful one. The fanciful and dreamlike space, sacred temples, monumental caves, green trees and white waves all contribute to the fairy picture of wonderful land. Marble Mountain - Da Nang is truly a heaven of all tourists.
Son Tra Peninsula
Son Tra Peninsula is allso known as Tien Sa Mountain. Its name is from a legend that Son Tra was called as a stop for farries in the past. Known as the only jungle in Da Nang, Son Tra Peninsula is considered as a hidden jewel of this coastal city.
In addition, Son Tra Peninsula offers a fresh cool climate, with beautiful natural landscapes with rich flora and fauna, it converges all the elements for visitors to have fun activities, camping, picnic and fascinating adventure of pristine jungle.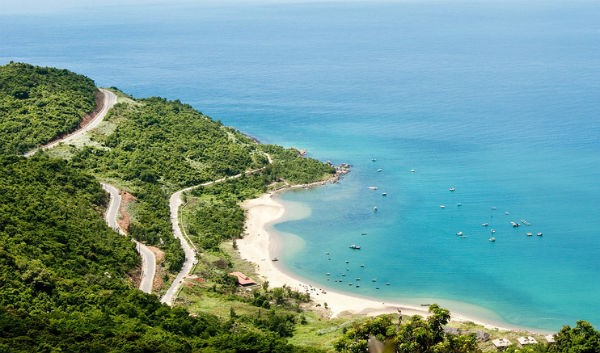 Son Tra Peninsula
Ba Na Hill
Ba Na Hill is a relaxing and entertaining area with modern equipment. It luckily has an ideal climate all year round and is a perfect tourist destination with four separate seasons in a day: morning - spring, noon - summer, afternoon – autumn and evening - winter.
Go there, you not only enjoy amazing scenes of mountains but also experience the longest and highest cable car in the world. From above, visitors can cover a vast space of superb beahes, the whole Danang city, green rice fields to the endless horizon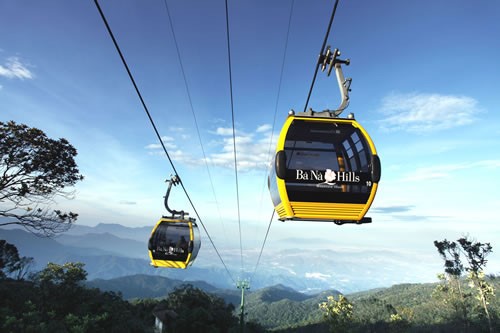 Ba Na Hill
Impressive architectural bridges
Da Nang has been known as the city of bridges. The most famous ones is Han River Bridge and Dragon Bridge. Each bridge has its own beauty and architecture.
Han River Bridge: the only colorful rotated bridge in Viet Nam, a symbol of Da Nang city.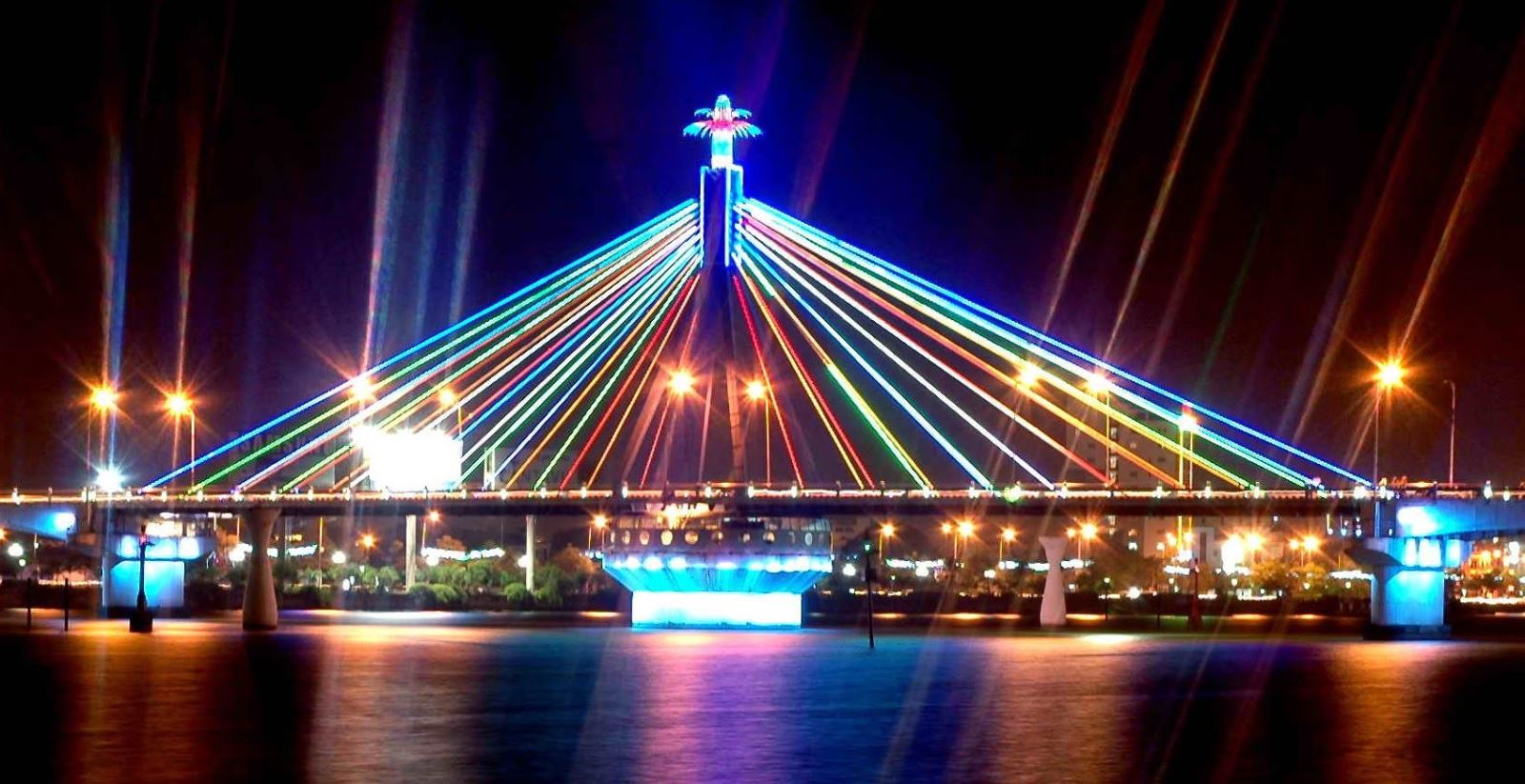 Han River Bridge
Dragon Bridge: This new bridge was finished in 2013, connecting the Da Nang international airport with My Khe Beach and Marble Mountain. You definitely don't miss a performance that "Dragons" spewed fire and sprinkler at 21:00 on Saturday, Sunday nights and special occasions.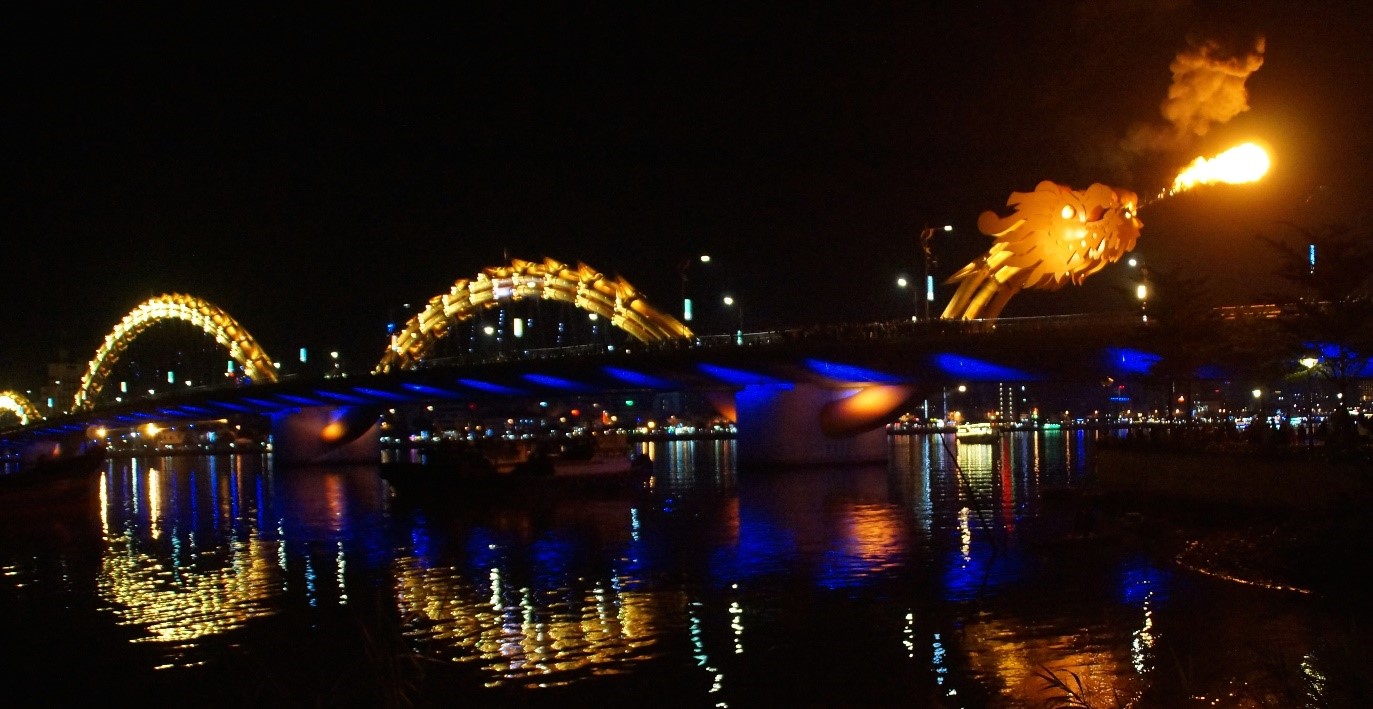 Dragon Bridge
Museum of Cham Sculpture
Museum of Cham Sculpture is the largest exhibition museum in Viet nam. This museum was built by the French in Gothic style with total area of 6,700 sqm and 2,000 sqm of display area. The museum specializes in collection, storage and presents of sculptural relics of Cham Kingdom with a total of 500 samples.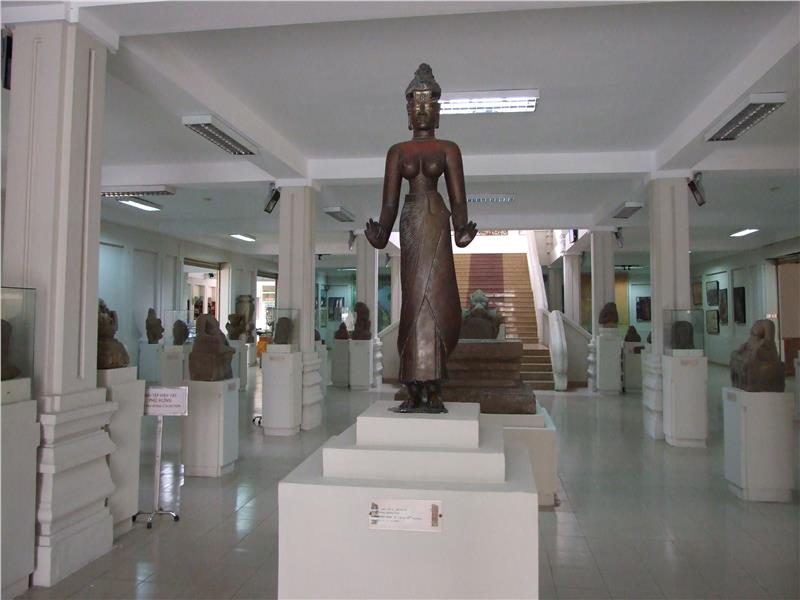 Museum of Cham Sculpture
Danang Cathedral or Chicken Church
Danang Cathedral or Chicken Church is one of the most well-known churches in the city with Gothique architectural style with soaring lines and the diamond shaped dome. Inside the church, there are statues and paintings of Christ and biblical illustrations decorated in the form of Christian Western art.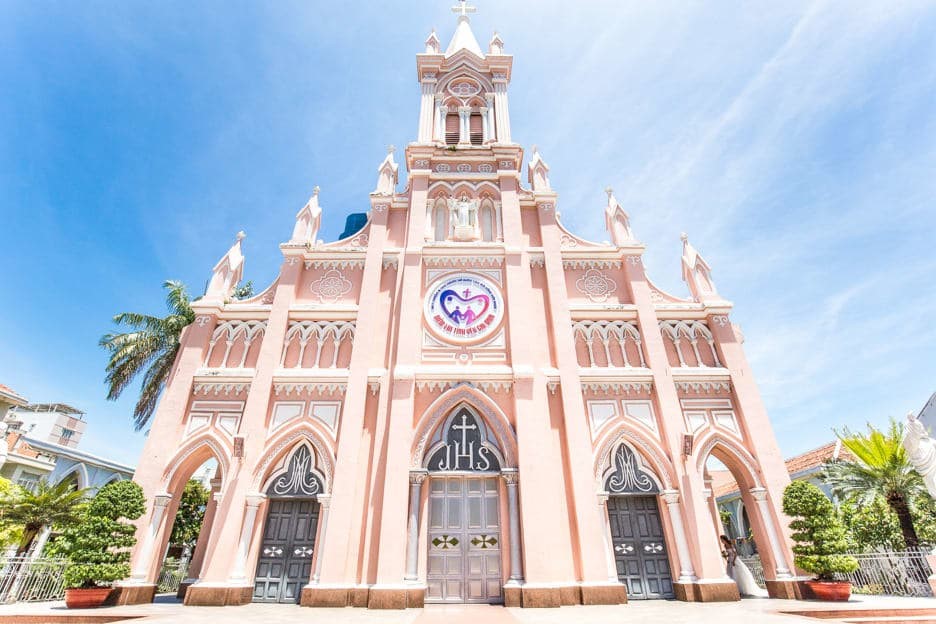 Danang Cathedral or Chicken Church
Besides, there are many other beauty spots in Danang such as Linh Ung Buddhist Temple, Con Market, Asia Park, other beautiful beaches as Pham Van Dong beach, Nam O beach, Xuan Thieu beach, etc.
Things to do
Swimming and sunbath
With stunning and elegant beaches, swimming and sunbath are on top of must-do activities in Da Nang.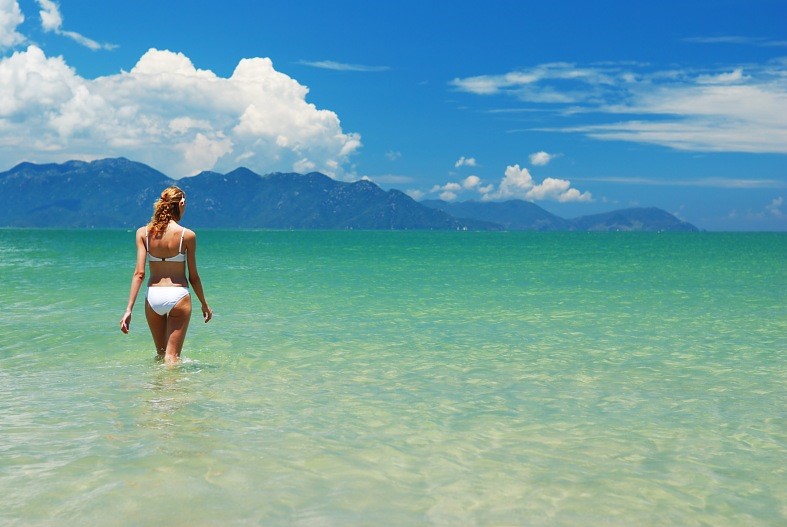 Surfing
Surfing is one of the most popular activities in Da Nang thanks to its warm climate and expansive beaches with great waves. Surf season is between the months of September and March, with an average water temperature of 25. My Khe Beach and Non Nuoc Beach are popular spots for a wide array of recreational activities, and there are plenty of surf and stand-up paddling classes available for inexperienced visitors.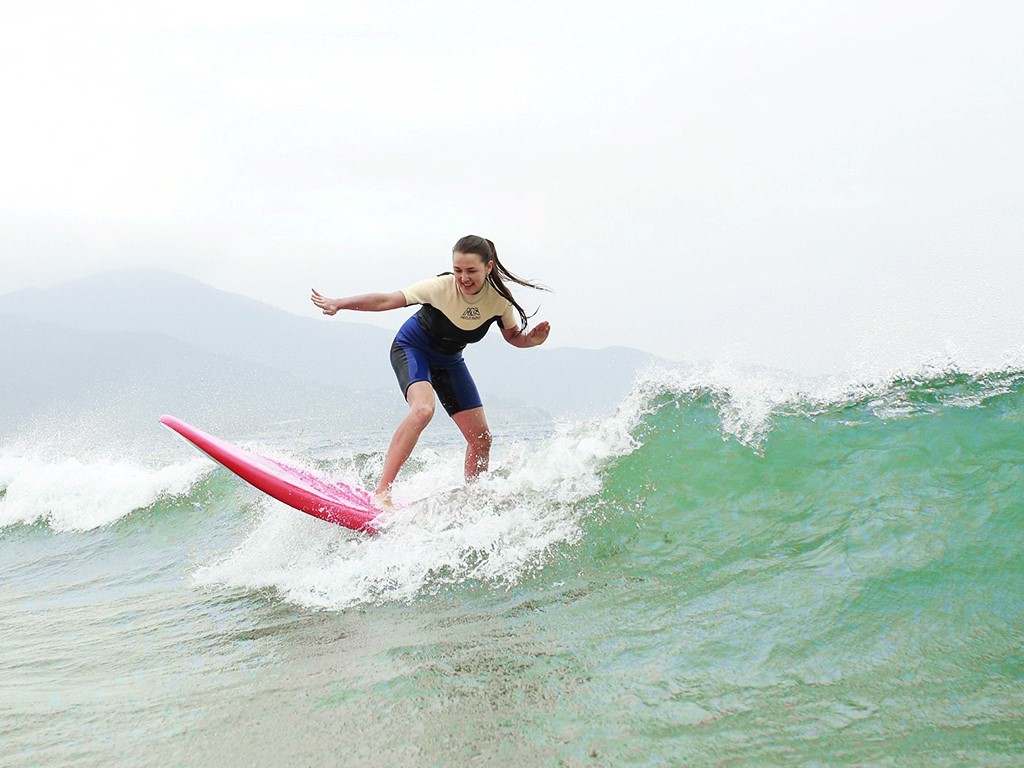 Join Hai Van Pass motorbike tours
Crossing over a spur of Truong Son mountain range and standing at 500m above sea level, Hai Van Pass motorcycle tours are popular amongst thrill-seeking motorcyclists due to its winding roads, sudden curves and blind corners. It offers an impressive landscape of verdant mountains and clear blue skies, overlooking Da Nang City, Tien Sa Port, Son Tra Peninsula, and South China Sea.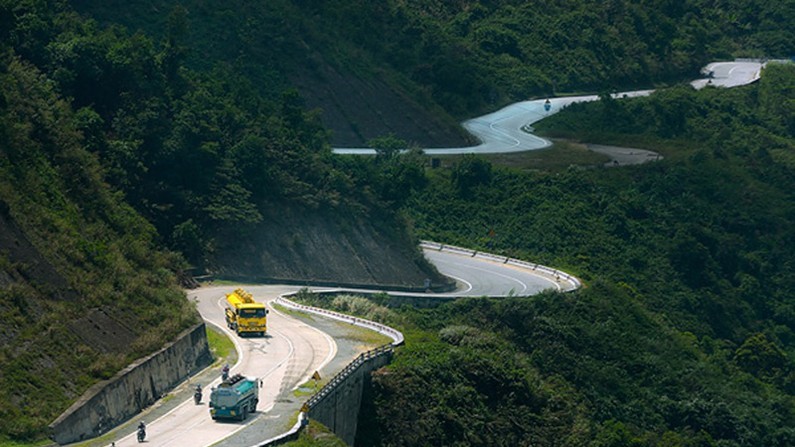 Diving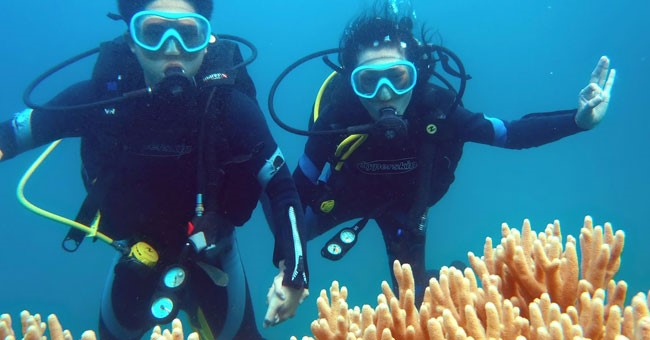 Trekking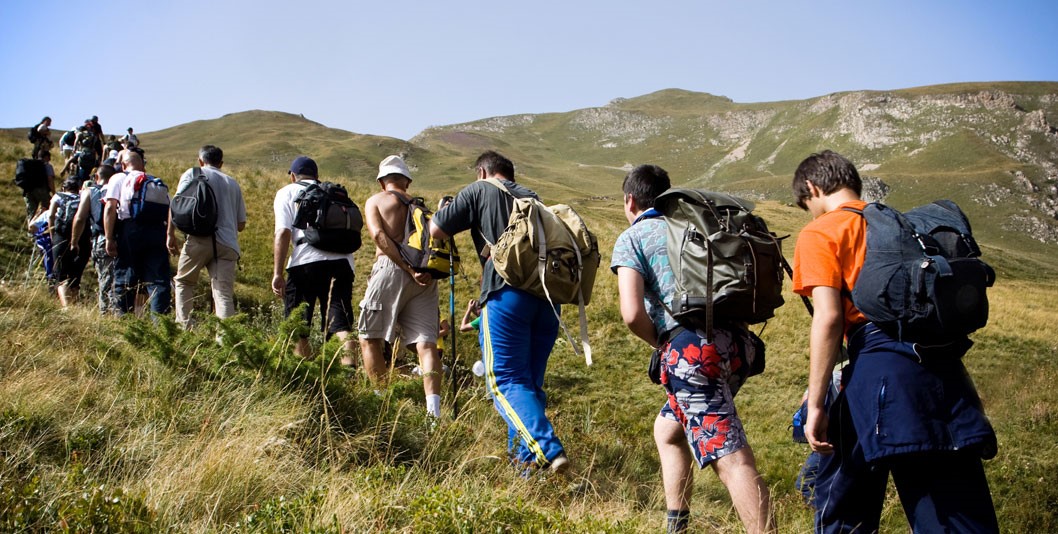 Things to eat
Eat like a local!
The best dishes in Da Nang utilise fresh seafood and various cuts of meat (and organs for the most adventurous of diners) as well as local herbs and greens, resulting in a myriad of colours and flavours that you won't get anywhere else. As one of the most underrated cities in Vietnam, Da Nang offers a wide range of inexpensive yet unique dining options.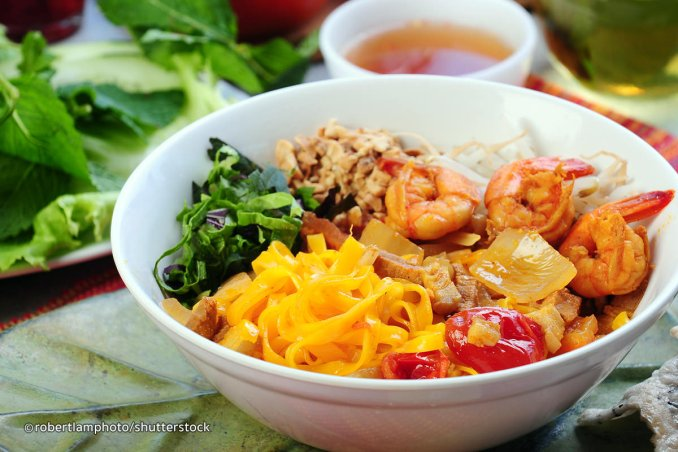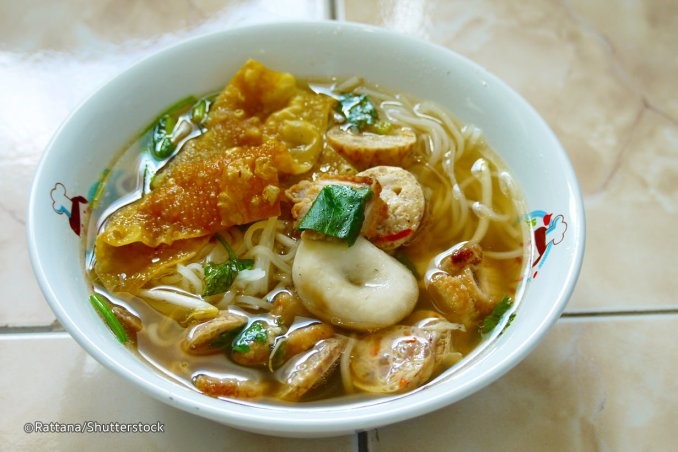 Mi Quang (Vietnamese Turmeric Noodles) Bun Cha Ca (Fishcake Noodles Soup)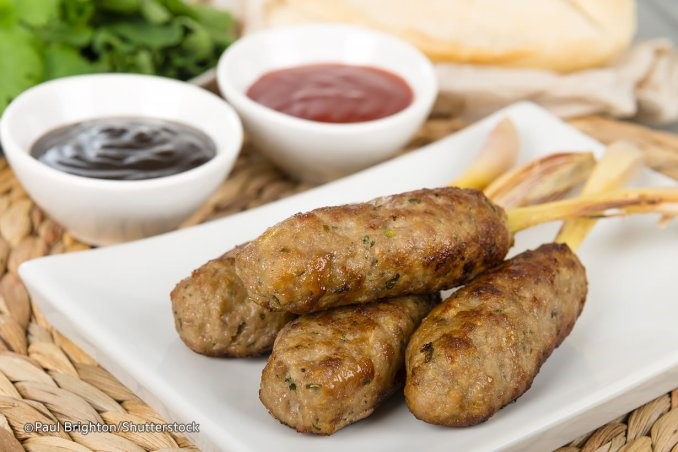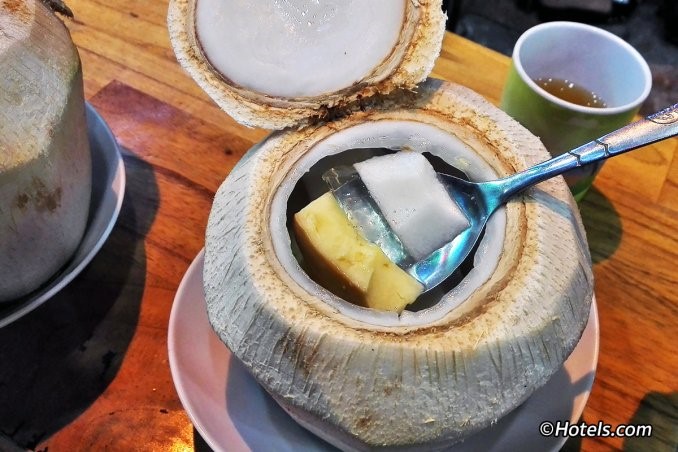 Nem Lui (Lemongrass Pork Skewers) Rau Cau Trai Dua (Coconut Jelly)
Do you feel eager to discover more about Danang? Let's go with Govietnamtourist.com to start your perfect journey to Danang now.
Do you need help?
+84.903.488.853
From Monday to Sunday - from 08:00 to 16:30