HUE - A HISTORICAL AND CULTURAL HERITAGE OF VIETNAM AND THE WORLD
Different from most other Vietnamese cities, Hue, the ancient capital of Vietnam, somehow seems to have stood aside from the current economic frenzy and has retained a unique cultural identity. Hue today looks like a massive open-air museum with hundreds of temples, pagodas, places and tombs making its sightseeing in Hue one of the most popular of the Vietnam tourist attractions.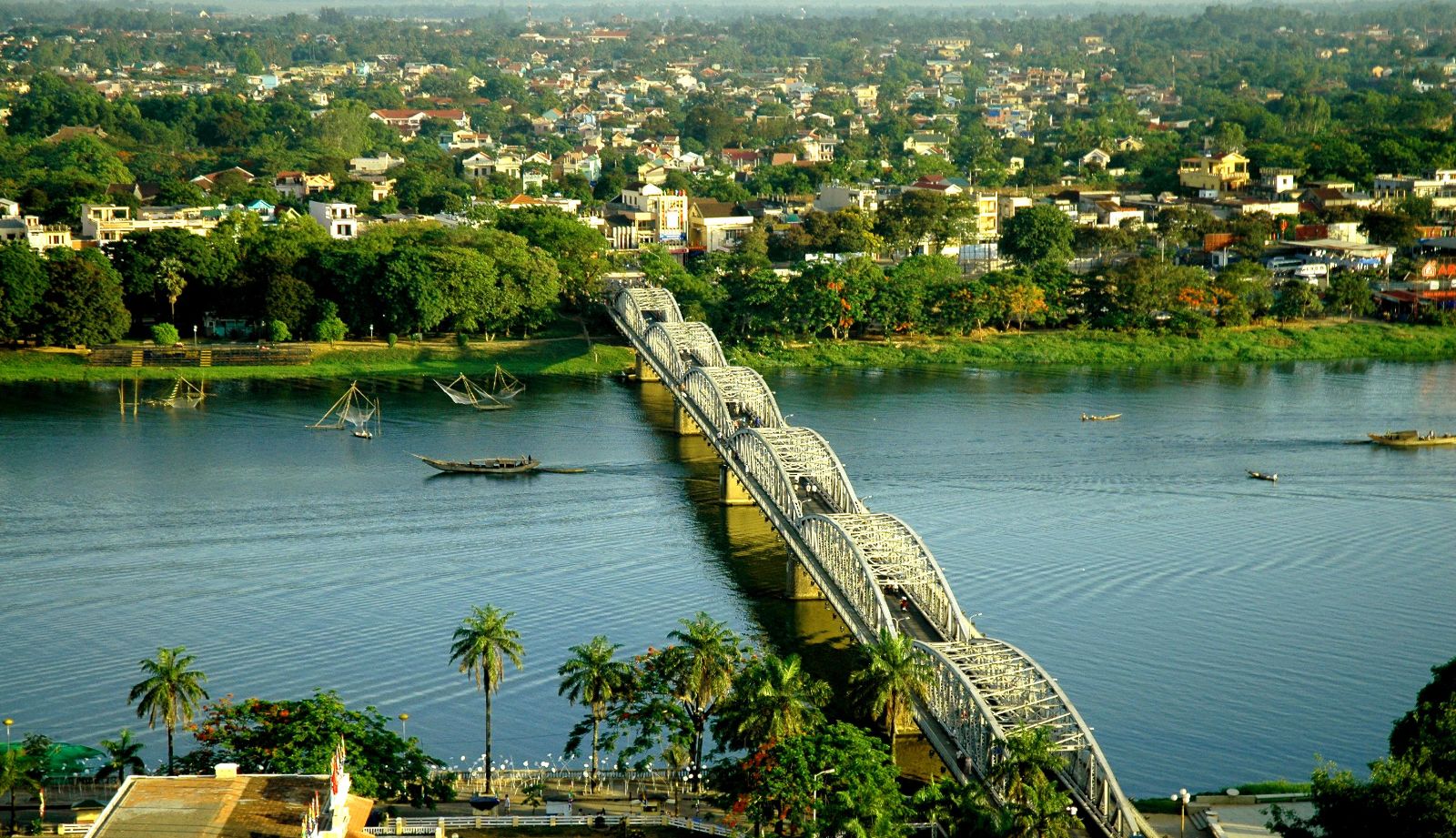 Location
Located on the bank of Song Huong - Perfume River, Hue is the capital of Thua Thien Hue province in Central Vietnam. It is 700 km southern Hanoi, 1100km northern Ho Chi Minh City, and only a few miles from the sea.
History
Established as the capital of unified Viet Nam in 1802, Hué was not only the political but also the cultural and religious centre under the Nguyen dynasty until 1945. The agglomeration of Hue cultural relics was recognized by UNESCO on the 11th of December 1993 as a cultural heritage of mankind.
Best time to visit
May to September are hottest months and the severity level can be unbearable from time to time. From October to April, the weather cools off at the expense of frequent small rain drops. The average temperature during this period is between 20 and 30 Celcius degree.
October to April is the ideal time to visit. For those who can stand the heat in exchange for endless blue sky, the summer months from May to September are the way to go. Try to avoid July and August which are high seasons for domestic travels and also notorious for the scorching heat.
How to get there
By air: Vietnam Airlines is currently the only airline that serves Phu Bai International Airport (about 15 km South of Hue city center). Domestic routes connect Hue to Hanoi – 3 flights daily, and Ho Chi Minh city - 4 flights daily. Travel time is approximately 1 hour, either from Hanoi or Ho Chi Minh City and costs about $50-60 for economy class ticket.
By bus: Traveling to Hue by bus from Hanoi or Ho Chi Minh is an overnight trip.
By train: Travelling to Hue by train is really a pleasant way; the state-run railway network runs the entire length of Vietnam from Hanoi to Ho Chi Minh City. It is highly recommended that you buy your ticket directly at the station to avoid paying more.
Things to see
If you are a history buff, or simply love discovering exotic cultures, Hue - Vietnam's former Royal Capital is definitely on the top list of your travel plan. The city represents the outstanding demonstration of the power of the vanished Vietnamese feudal empire, including a complex of monuments, tombs and pagodas that attract tourists coming from all over the world.
• Hue Citadel:
Hue Citadel is situated on the Northern bank of the Perfume River. With an area of 500ha, Hue Citadel is a system of three circles of ramparts, namely from outside to inside: Kinh Thanh Hue (Hue Capital Citadel), Hoang Thanh (Royal Citadel) and Tu Cam Thanh (Forbidden Citadel).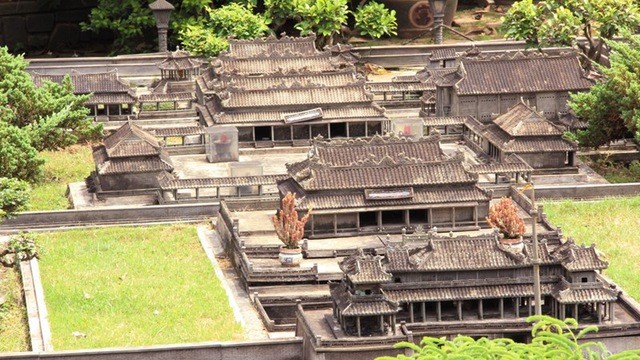 Hue Citadel
• Emperors' Tombs:
There are several tombs of ancient emperors scattering along the Perfume River: such as Minh Mang, Khai Dinh, Tu Duc, Dong Khanh, etc. On Cam Khe Hill, Minh Mang Tomb was built in 1843, with the area of 18 hectare, 3-meter-high defended wall, and nearly 20 architectural constructions. Lying in the middle of a pine forest, Tu Duc Tomb belongs to Duong Xuan Moutain, 8km far from Hue.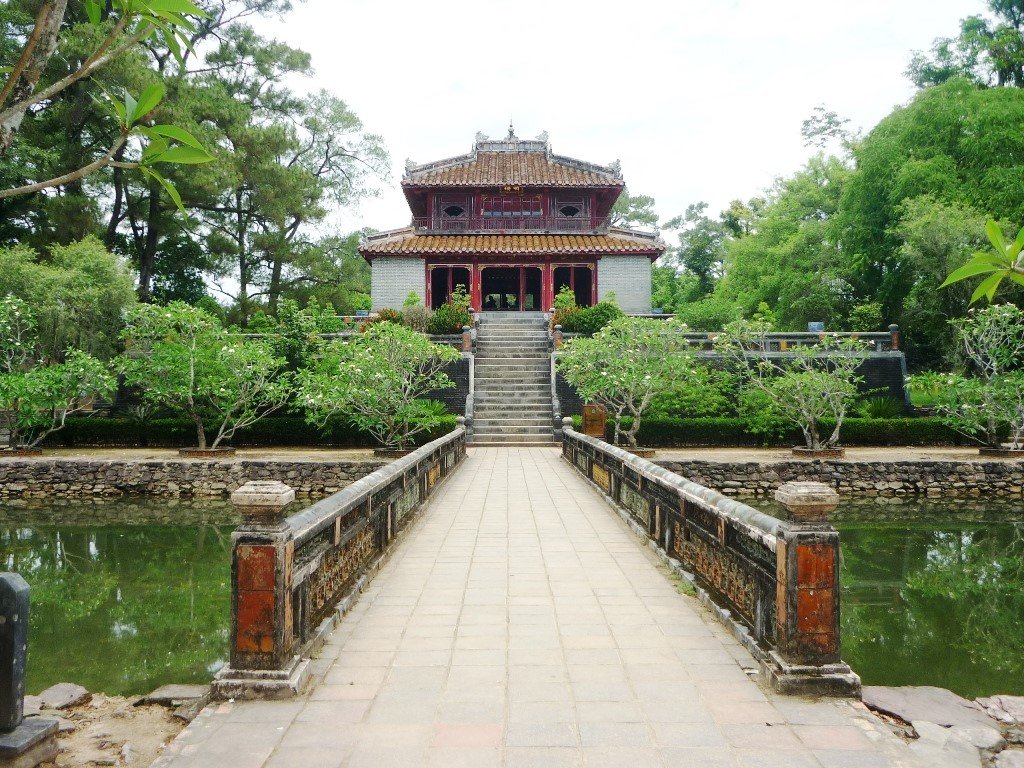 Minh Mang Tomb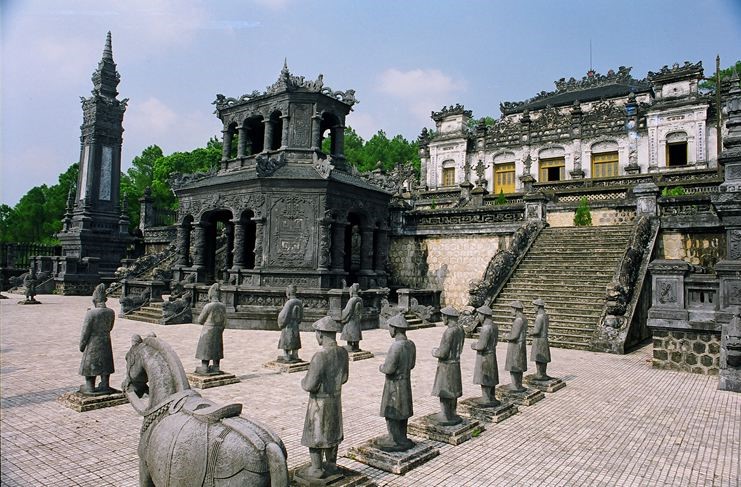 Khai Dinh Tomb
• Pagodas:
Featured in various songs and poems, Thien Mu Pagoda has become an essential part of Hue City. With the symbol of the octagonal 21-meter-high tower, the pagoda is the perfect combination of artificial architectural work and picturesque nature. Tourists can also visit other pagodas such as Tu Dam, Tu Hieu, Huyen Khong.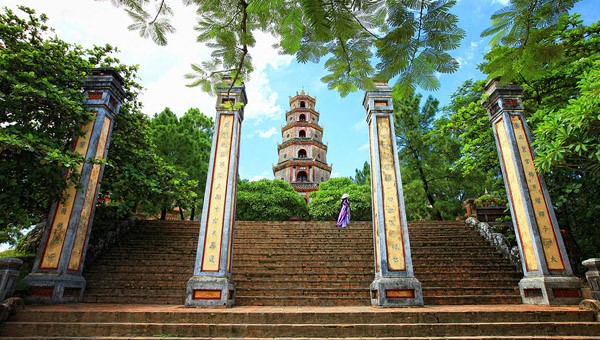 Thien Mu Pagoda
Things to do
Besides visiting ancient monuments and tombs, coming to Hue, you can also have a chance to bath and lying under the sun on the most wildly beautiful beaches in Vietnam. Thuan An and Lang Co beach are among the most wonderful ones, twinkling in sunshine with limpidly blue ocean and white silky sand. Moreover, there are some mineral hot springs available like Thanh Tan in Phong An, Phong Dien; where tourists can totally be relaxed after a long walking day.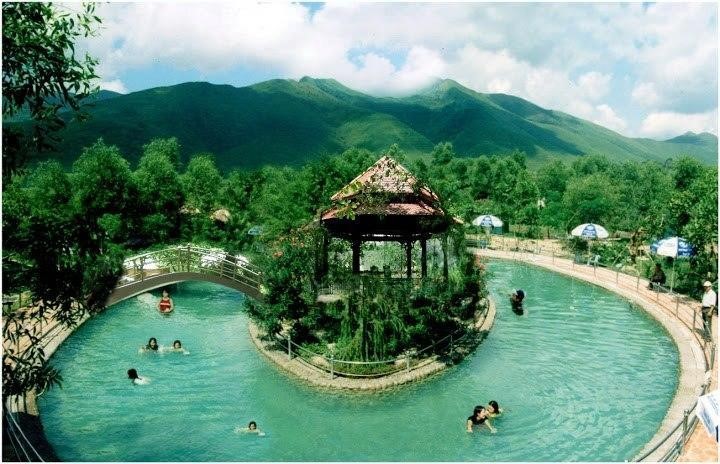 A mineral hot springs in Hue
At the height of 1450 meter, Bach Ma Mountain, 60km southern the city, represents the four-season type of weather of the temperate zone.
Many tour agencies also arrange a boat trip along Perfume River; in which tourists can witness the splendid sceneries while enjoy Hue specialties and watching royal art performance.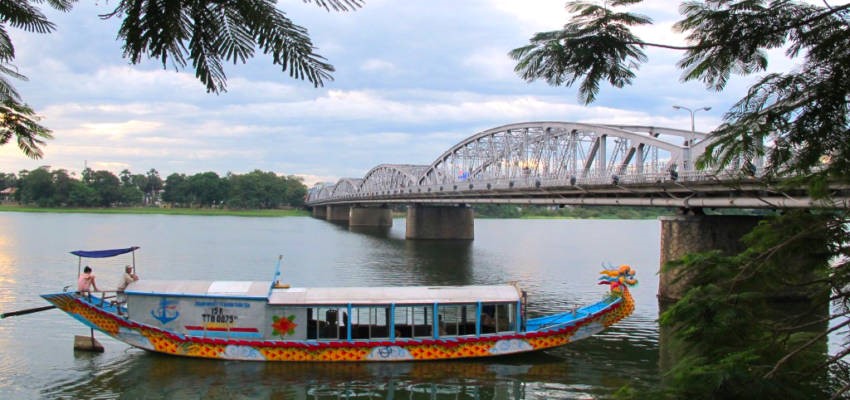 A boat trip along Perfume River
Things to eat
Hue is the place where dining is not to satisfy human basic needs, but a form of art. Hue's gastronomy is elegant, light and noble, different from other regions of Vietnam. Spices, especially chili, play an important role in Hue's cooking and cuisine decorating art. Nowadays, consuming Hue dishes, it will be extremely interesting for everyone to know that they are trying what mostly were served to the Emperor in the past.
The followings are special dishes that you cannot miss in Hue: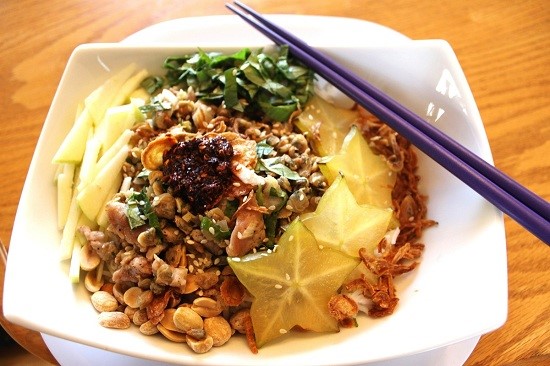 Com hen (rice with mussel)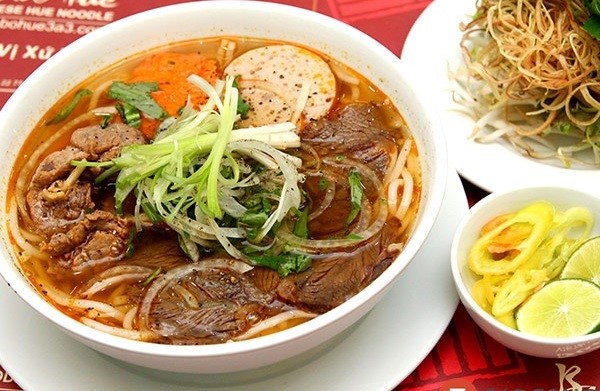 Bun bo Hue (Hue style beef vermicelli)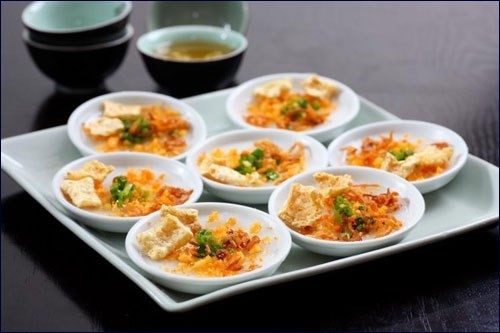 Banh beo (water fern cake)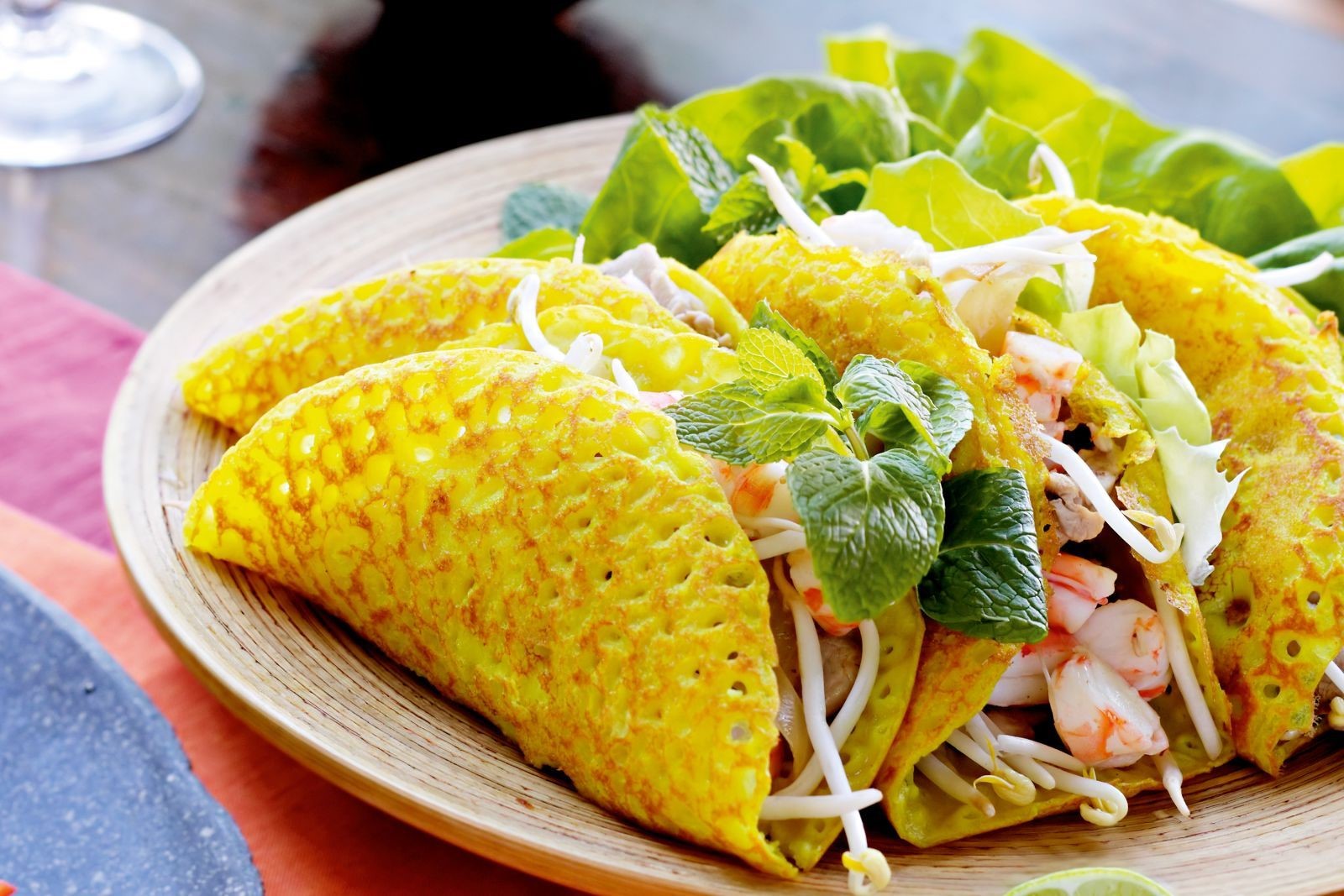 Banh khoai (Hue pancake)
Do you feel eager to discover more about Hue? Let's go with Govietnamtourist.com to start your perfect journey to Hue now.
Do you need help?
+84.903.488.853
From Monday to Sunday - from 08:00 to 16:30