HA LONG - A MASTERPIECE OF NATURE
Being ranked as one of the Natural Wonder of the world by UNESCO, Halong Bay is among the worth-visiting landscapes in Vietnam for all tourists, both domestic and international, who love discovering wonderful works of the Mother Nature.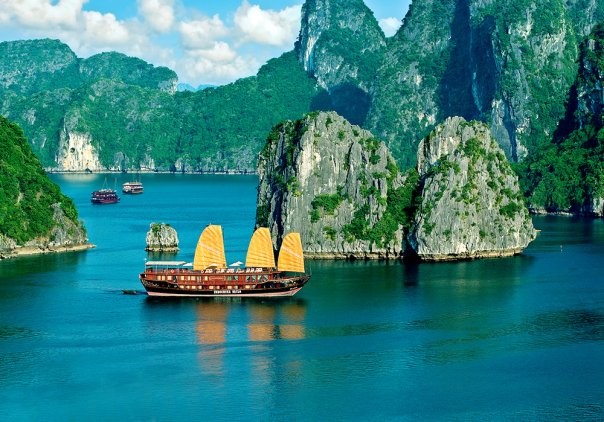 Location and geography
Ha Long Bay is located in the northeastern part of Viet Nam and constitutes part of the western bank of Bac Bo Gulf, including the sea area of Ha Long City, Cam Pha City and part of Van Don Island District, Quang Ninh Province.
Ha Long Bay encompasses 1,969 islands of various sizes which are concentrated in two main zones: the south-east (belonging to Bai Tu Long Bay) and the south-west (belonging to Ha Long Bay). The bay has been first recognized as World Natural Heritage since 1994 by UNESCO for the natural beauty, and for the second time for its geographical and geomorphologic values since 2000.
Best Time to Visit
The climate of Ha Long is mainly tropical monsoon with a hot - humid summer in between April and October and a cold – dry winter in the other months. And as major tourism activities in Ha Long are involved in ocean and island tourism, the good time to come to this place should be in the summer time so that travelers are able to try all services and activities in here. Also, this is the time for some attractive and colorful festivals such as the Ha Long Tourism Festival in April or Ha Long Carnival in May. One more suggestion to you is not to visit Ha Long Bay in January or December due to the fact that they are the coldest months in a year.
How to get there
The best way to get to Halong City is by car, minibus or bus from Hanoi which is only 170km away. If budget is not a problem, an hour-long helicopter transfer is also available.
Things to see
Caves and Grottos
Another exceptional geological feature of Halong Bay is the number of limestone islands which have caves and grottoes within them. The total number of caves has never been determined and there are almost certainly more which are yet to be discovered. In order to preserve the natural state and integrity of the large number of caves and grottos in the World Heritage Area, only some are open to visitors. The most commonly visited are Thien Cung (Heavenly Palace) cave, Dau Go (Wood Tip) grotto, Sung Sot (Surprise) cave and Trinh Nu (Virgin) grotto.
The shapes and formations on the sides and rooves of the caves, many now being part of local folklore and legends, bear witness to the different stages of formation over the ages. Some cave features, such as calcified shell-beds, are the direct result of ancient human activity.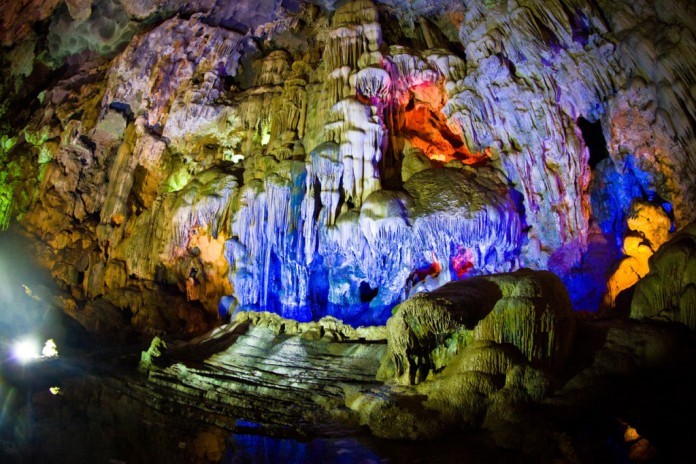 Thien Cung cave is recently discovered, one of the most beautiful grottoes in Halong Bay. Photo: Internet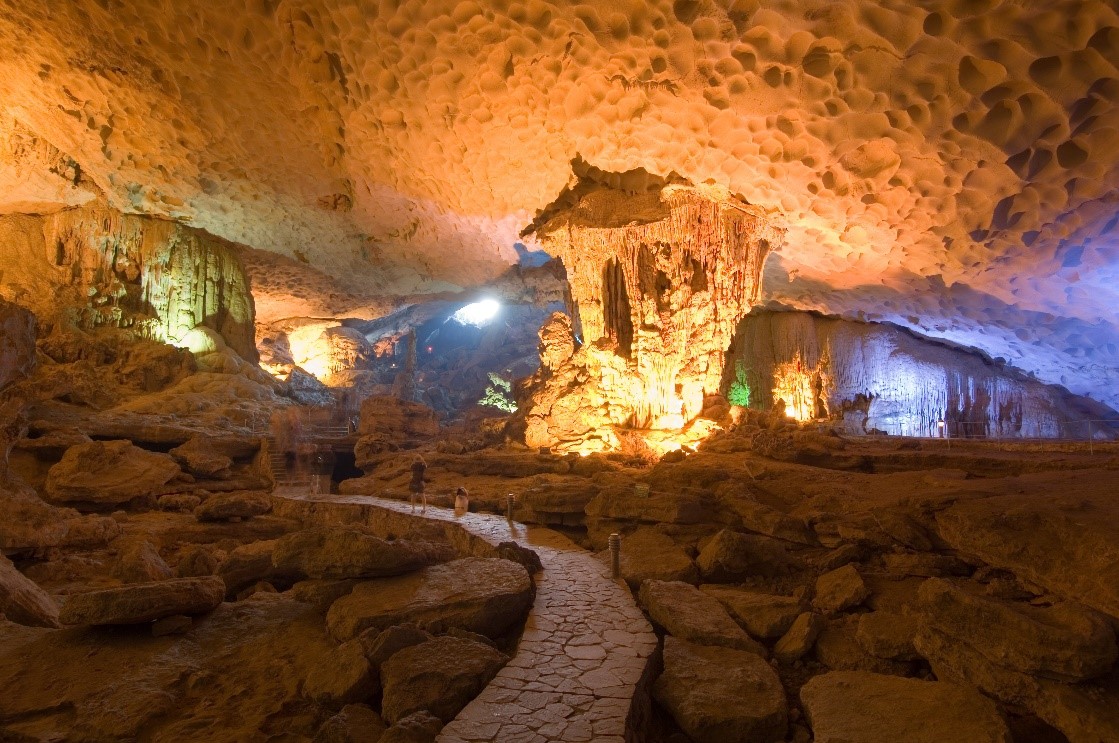 Dau Go cave. Photo: Internet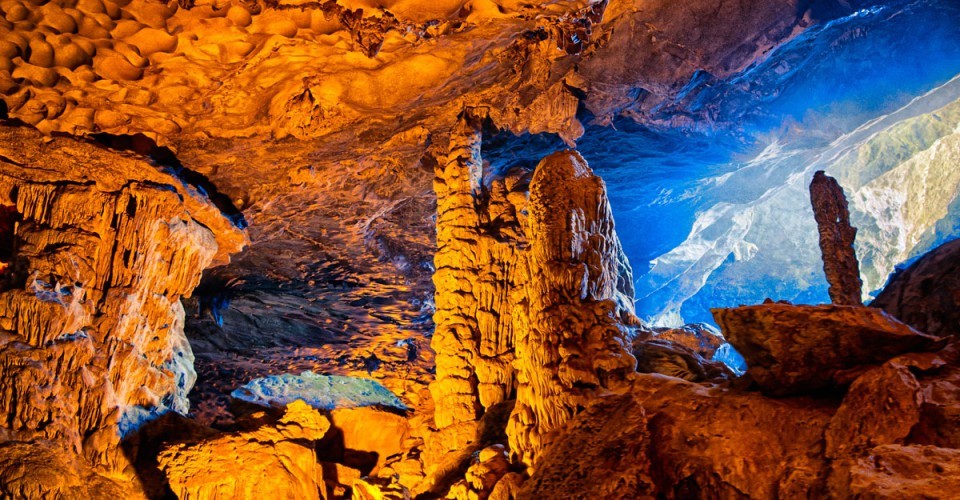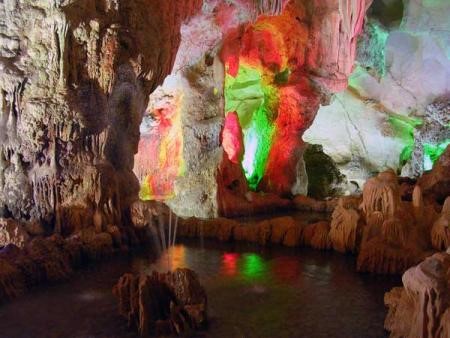 Sung Sot cave. Photo: Internet Trinh Nu grotto. Photo: Internet
Limestone islets
Navigating around Ha Long Bay through a diverse range of islets is the most soul-stirring experience that you would find nowhere else. Enjoy the jaunt passing through the Stone Dog islet, Man Dad islet, Incense Burner islet, Fighting Cock islet, Horse islet, etc. to fill you with imagination and creativity.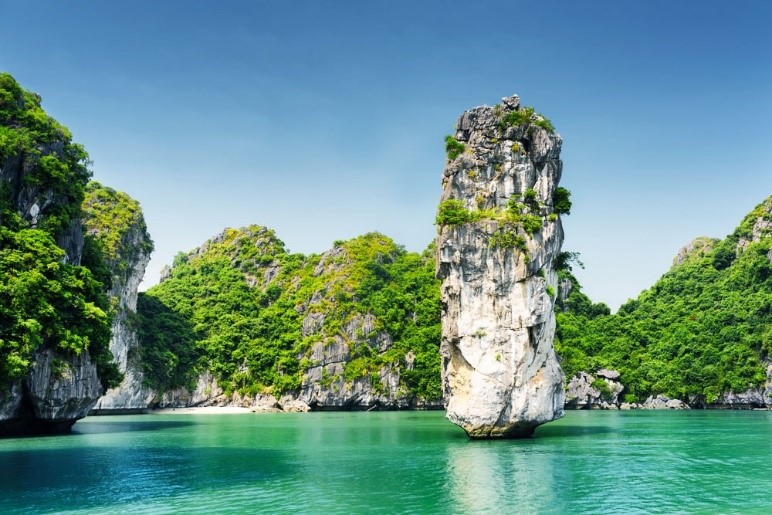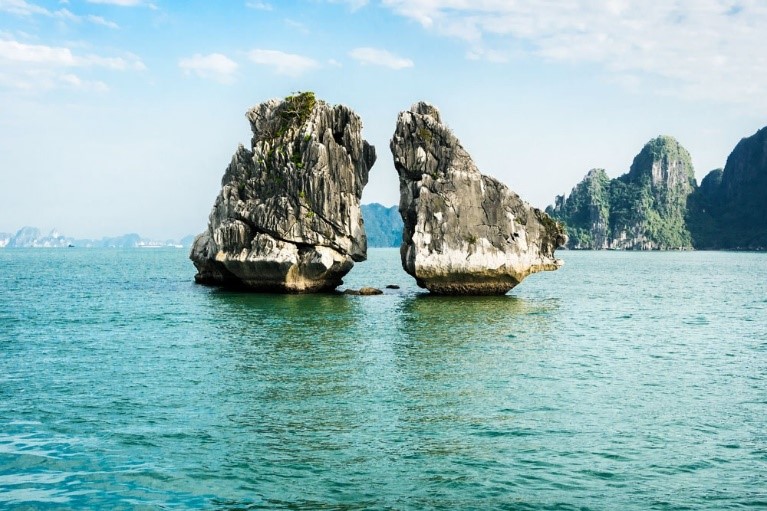 More than 2,000 limestone islands have made the unique beauty to help Ha Long Bay become one of Asia's most beautiful beaches. Photo: Internet
Bai Dai beach
Located on the banks of the beautiful Bai Tu Long Bay, Bai Dai stretches nearly 2km, with sloping white sand and clear waters, probably one looks through the bottom. Bai Dai is one of the beaches named in the list of beautiful beaches of the north.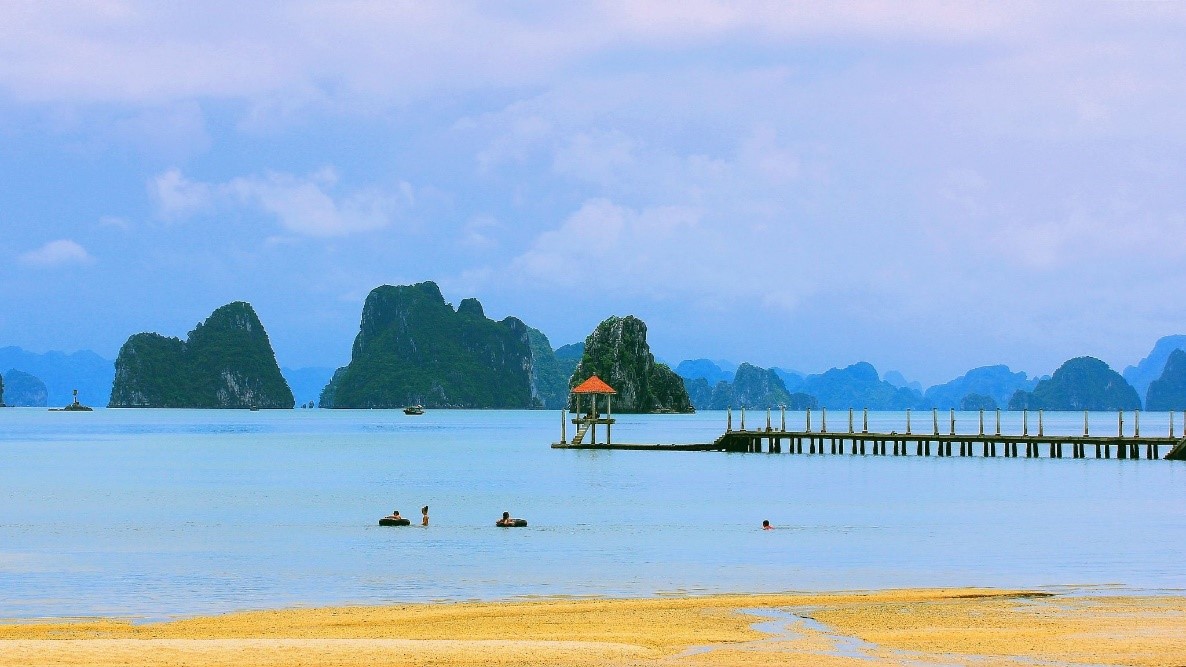 Bai Dai beach. Photo: Internet
Tra Co beach
Stretching for 17 km, Tra Co beach is the longest beach in the country. It is also considered the most romantic beach in Vietnam with its wide stretches of smooth white sand and deep blue sea all the year round. Tra Co remains pristinely beautiful and peaceful in sharp contrast to the urban development in other places around the country.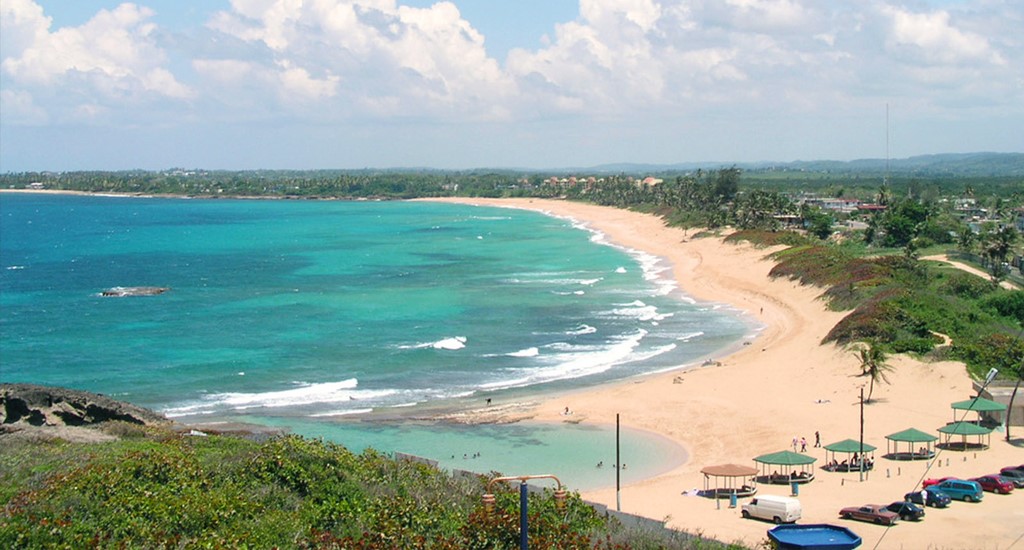 Tra Co beach. Photo: Internet
Cat Ba archipelago
Cat Ba is an archipelago covering approximately 367 islands of different shapes and sizes. The main island is Cat Ba with an area approximately 200km². Cat Ba is characterized by beautiful natural scenery, and abundant forest and sea resources. There are numerous beaches on the island that are clean and smooth, with translucent blue water.
Come to this beautiful island, visitors are not only bathed in cool blue beaches, but also can discover mysterious nature through primitive forests on the island.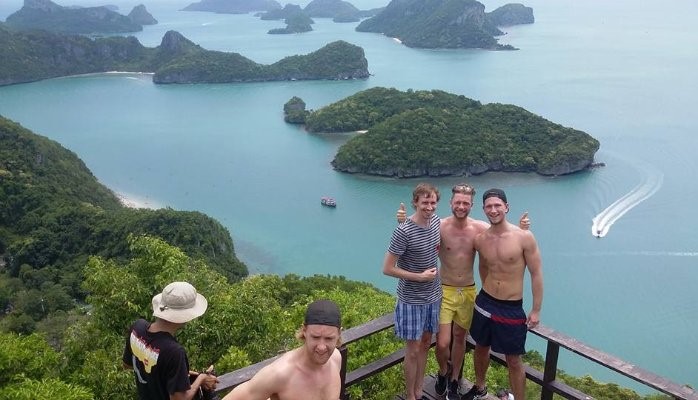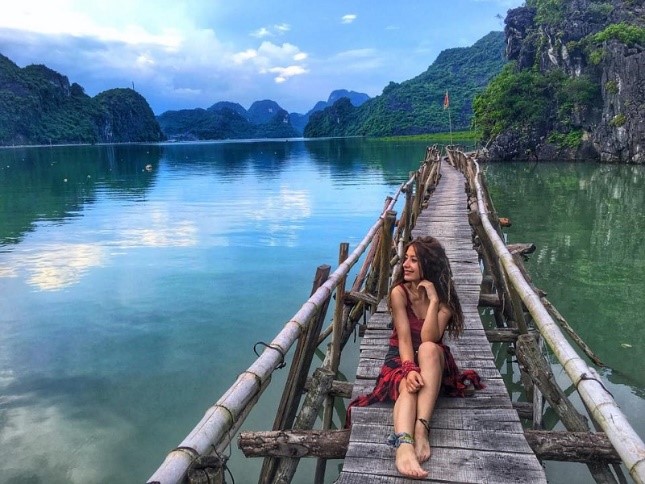 Cat Ba Island. Photo: Internet
And many other unique beautiful islands…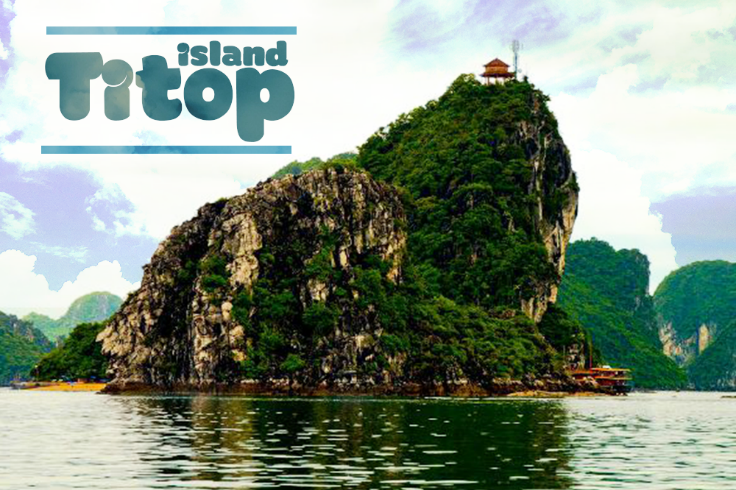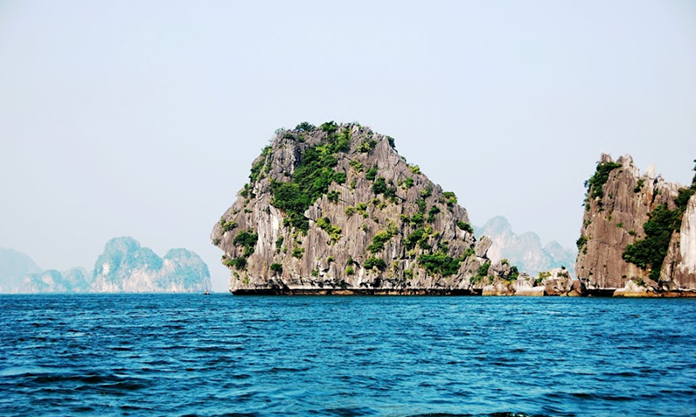 Titop Island Dau Be Island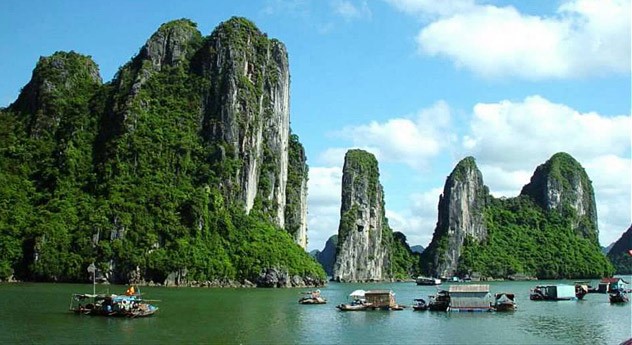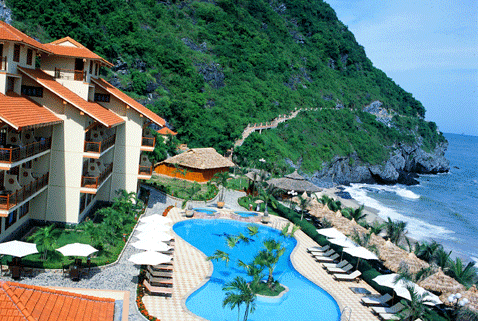 Bo Hon Island Tuan Chau Island
Things to do
1. Swim or Sunbath
Most of the long-hour or overnight tours in Ha Long include sunbathing and swimming in Ti Top Beach. This is the time to chill after a long day of exploring the bay. For short cruises, the boat normally takes you back to Tuan Chau by the same route.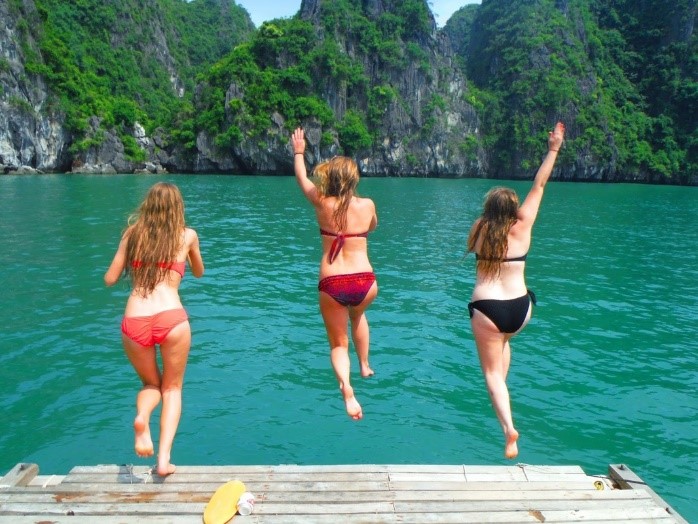 2. Discover hidden caves and grottos
Hidden among the thousands of jungle-covered peaks rising dramatically out of the emerald waters of Halong Bay are illuminated caves, isolated grottos and picturesque hidden coves with all shapes and sizes.
3. Visit a traditional floating village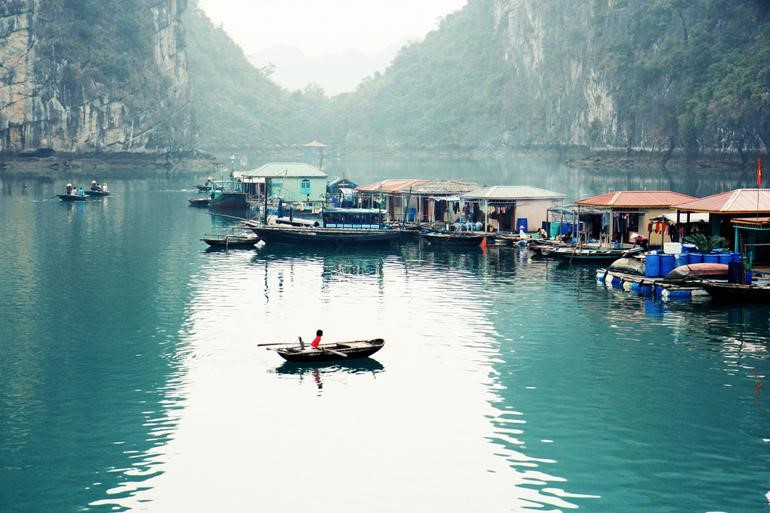 4. Go kayaking around the bay's islands
Whilst enjoying the landscapes in a traditional junk boat cruise is a great way to experience most great aspects of Halong Bay, some of you might love something more adventurous.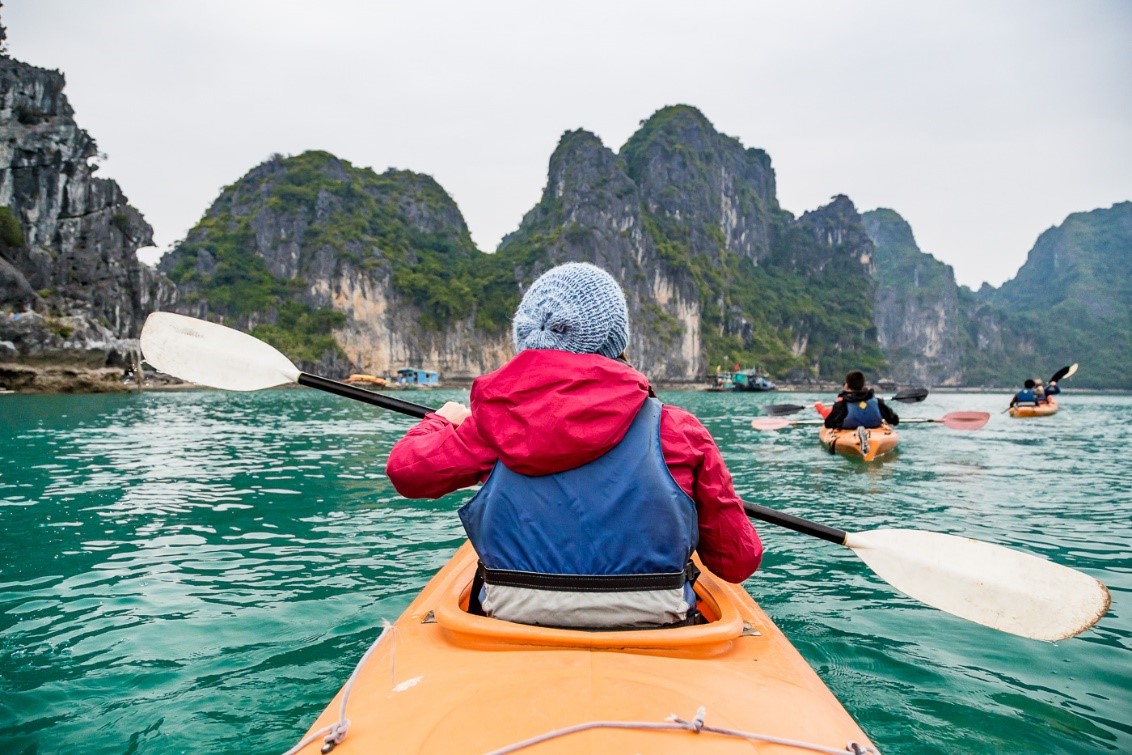 5. Enjoy Squid fishing at night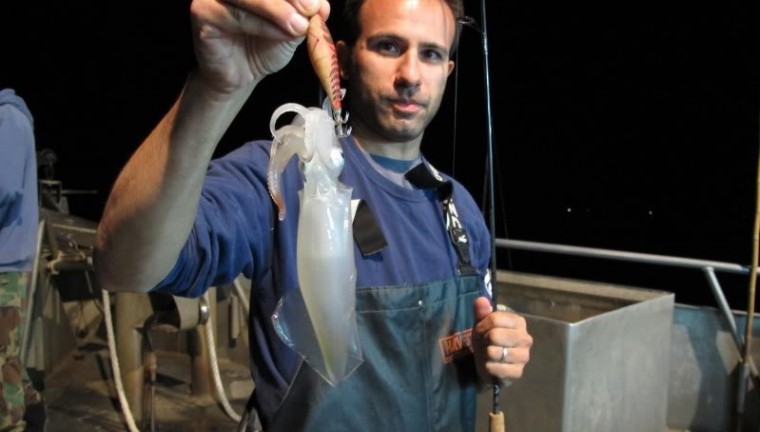 Squid fishing on Halong Bay at night might be an interesting activity at which tourists can experience the feeling of being a fisherman. Moreover, the squids caught will be used to make dishes for tourists.
6. Do Tai Chi exercises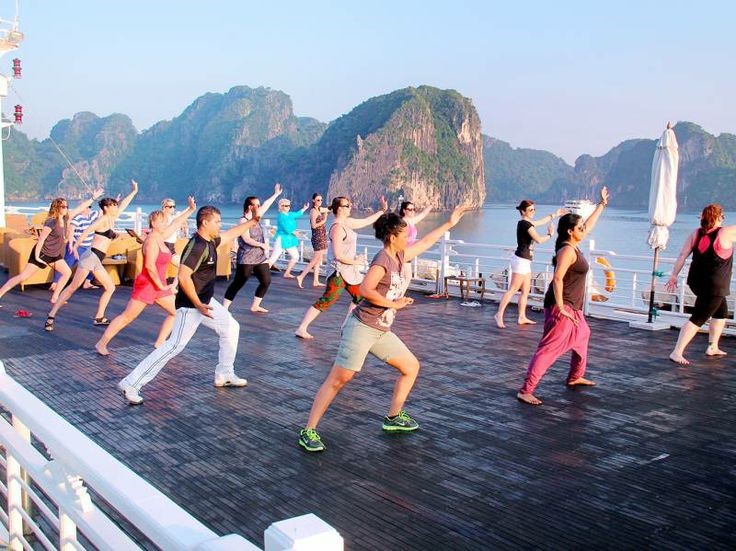 Indulging yourself to a Tai Chi morning class session is a perfect way to build up the sense of calm, keep fit, improve your health of mind, and start a new happy day in the Bay. In fact, Tai Chi is a gently physical exercise that flawlessly combines deep breathing and relaxation with easy and slow movements. Without complicate and fancy equipment, this kind of exercise is gently suitable for tourists of all ages.
7. Cruising around Bai Tu Long Bay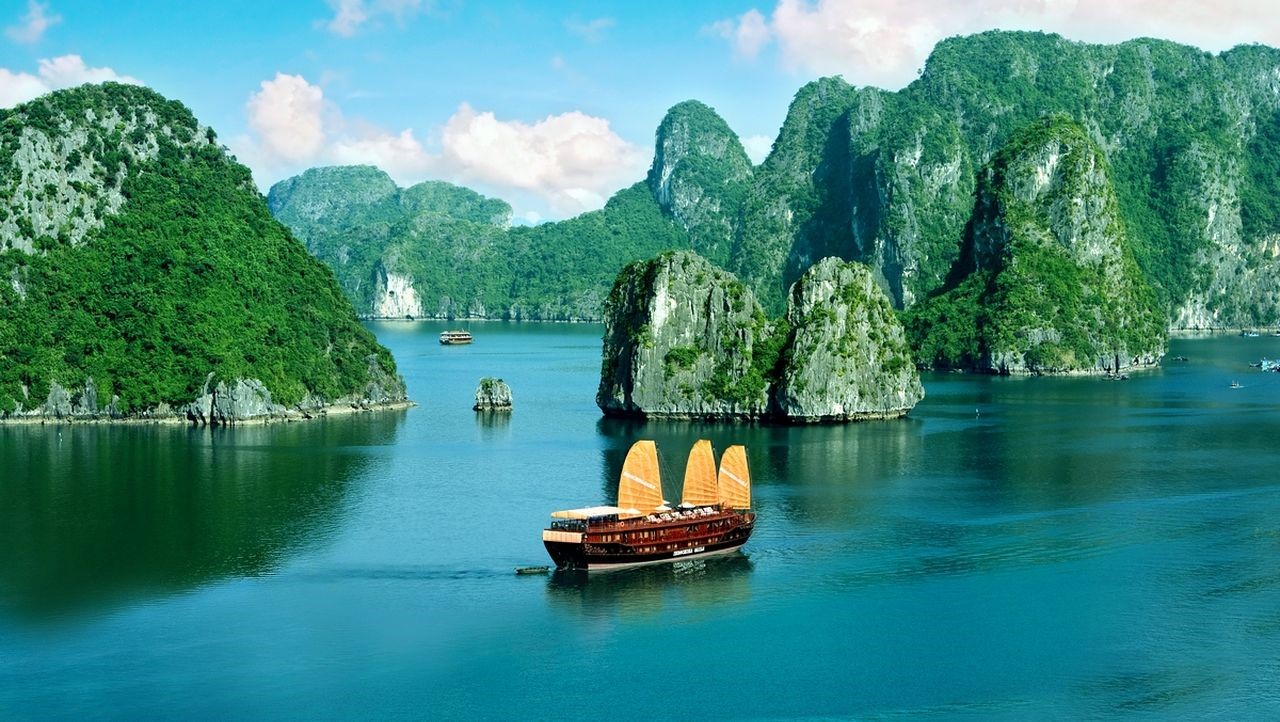 8. Go cycling on Cat Ba Island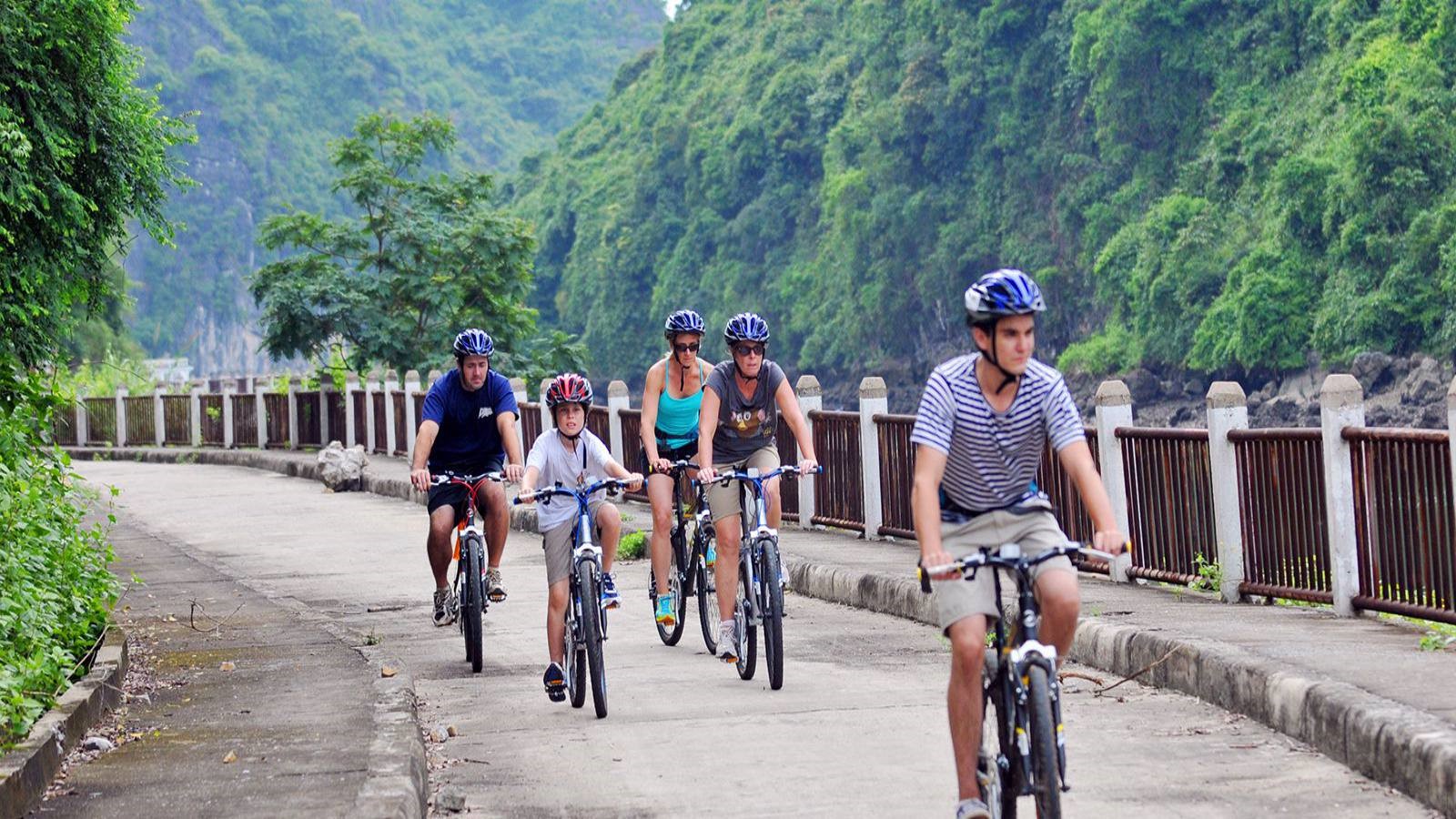 Things to eat
Halong Bay also draws visitors' attention by its fresh and delicious seafood. In general, dozens of quality restaurants can be found in Bai Chay Town. Those eateries mainly introduce to gourmets both Vietnamese and Chinese dishes with an attractive selection of fish, oysters, crabs, snails and shrimps. Even the pickiest tourists can find it satisfied with not only cooking styles, but also exotic flavor of each dish here.
Some of the famous dishes you should try once after visiting here include Halong Squid Pie (Chả mực Hạ Long), Peanut worm (Sá Sùng), Austriella corrugate (Ngán biển), Horseshoe crab (Sam biển), Snout Otter Clams, Sea snail, "Gat gu" cake, etc.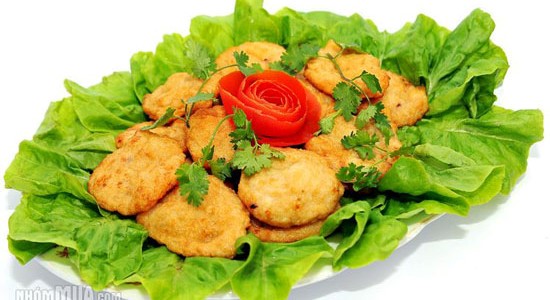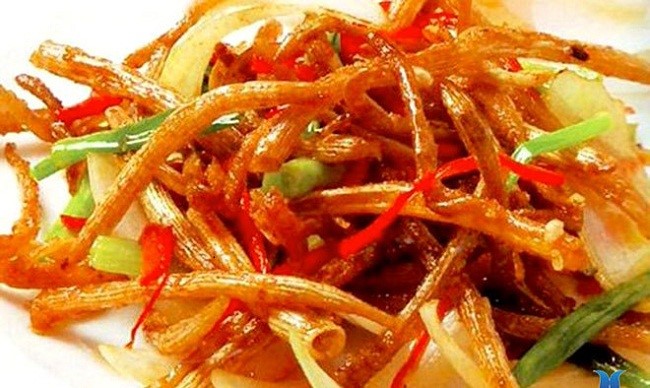 Squid Pie (Chả mực Hạ Long) Peanut worm (Sá Sùng)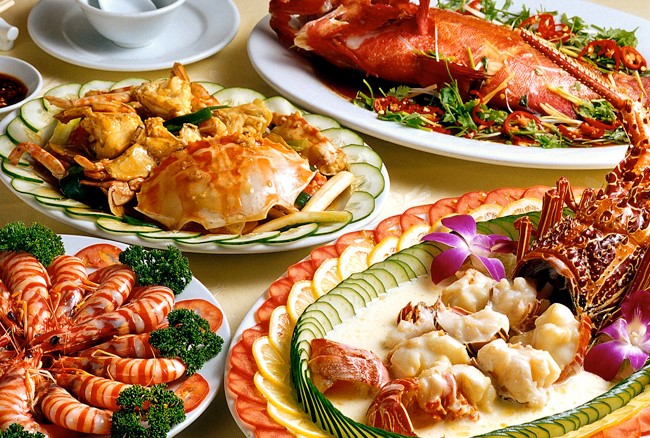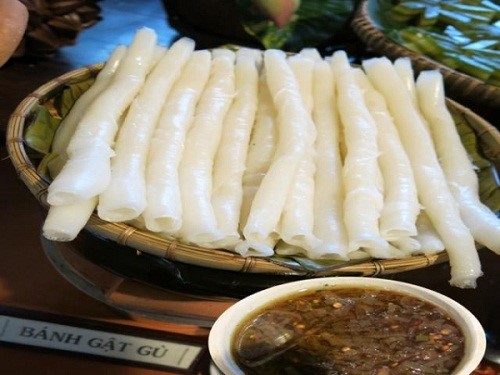 Fresh seafood "Gat gu" cake
Do you feel eager to discover more about Ha Long Bay? Let's go with Govietnamtourist.com to start your perfect journey to Ha Long Bay now.
Do you need help?
+84.903.488.853
From Monday to Sunday - from 08:00 to 16:30