Fine Arts Museum(Ho Chi Minh city) - check-in point attracts young people in Ho Chi Minh City
Not only a place to store artifacts with historical and cultural imprints, the Fine Arts Museum in Ho Chi Minh City is also a place to check-in with nostalgic colors to attract young people.
Ho Chi Minh City Fine Arts Museum is located at 97A Pho Duc Chinh, District 1. This is a place to store and display paintings, sculptures, antiques with high artistic value. The museum is also considered one of the largest art centers in Vietnam, attracting hundreds of thousands of visitors to visit and learn every year
In the past, the museum was the residence of Mr. Hua Bon Hoa, a famous trader in Saigon. The building was designed by architect Rivera (French), with a harmonious architectural style between East Asia and Europe.
The museum with the dominant yellow color makes the space cover the old beauty in the heart of the modern city. The building consists of three floors, attracting visitors with the corners of the walls, the doorway brings the breath of time after ups and downs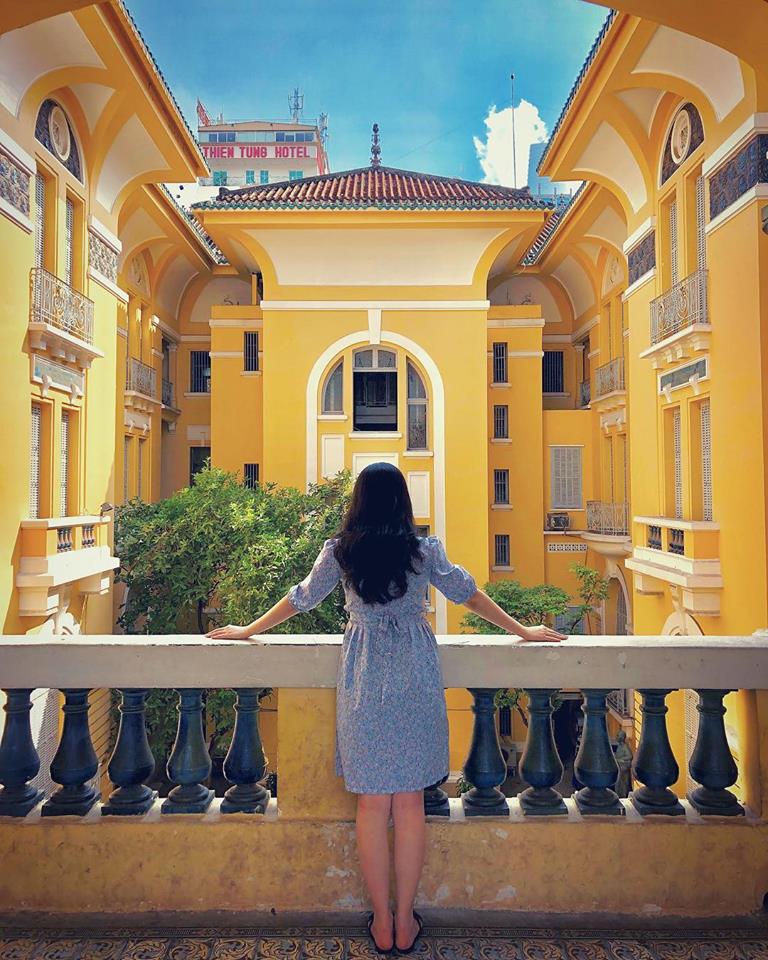 The first floor is dedicated to exhibition, display, painting business and art organization. 2nd floor displays sculptures, contemporary art. The top floor displays collections of ancient, modern and traditional Vietnamese handicrafts, allowing you to explore and find creative inspiration
Coming here, you can also see the roofs with yin and yang red tiles, frill roof tiles with green borders and glass windows with symmetrical pattern.
Each area of ​​the museum is impressed by the different types of bricks. The stairs are paved with marble, the floor is tiled with rich tiles. The corridor is light gray, the large door frames catch the wind and are full of sunlight, these are attractive stops for young people to passionately shape and store many beautiful photos
The balcony corners with a European breath, harmonizing under natural light to create many romantic and lively photos for each visitor to the museum
The museum is open from 8-17h daily, with a ticket price of VND 30,000 or VND 15,000 if you have a student ID card when visiting
If you are a lover of vintage style, fascinated with film images or merely passionate about exploring culture and art, you must definitely visit the "gem" hidden in the bustling, bustling city.
Don't hesitate to pack your luggage, come and discover the amazing land. For more information please visit our family website:
For Vietnam online visa Govietnamvisa.com
For Vietnam local tours: Govietnamtourist.com
For exploring more parts of Vietnam:
http://www.vietnam-online.org/
Do you need help?
+84.903.488.853
From Monday to Sunday - from 08:00 to 16:30