Hue's ancient bridge of Truong Tien

Over 100 years have passed, the graceful bridge still reflects on the Perfume River to witness all the ups and downs of history and countless 'scars of time' and becomes a romantic symbol of the ancient capita that attracts the large number of tourists at home and abroad.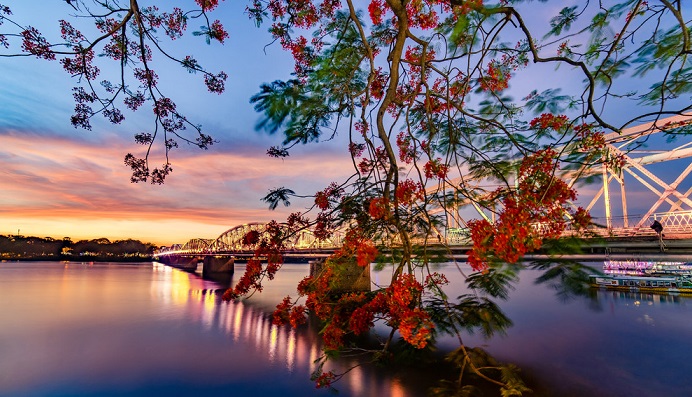 Connecting 2 riverbanks of Perfume River, Truong Tien Bridge, also known as Trang Tien Bridge was inaugurated in 1899 with its length of 402.60m and 5.40m wide.Trang Tien bridge is designed follow Gothic architecture with "6 steel girders and 12 curved spans" unique feature. The bridge retains the gentle soft smooth beauty like the soul and the gentle, quiet personality of people in Hue, as well as the gentle poetic characteristics Perfume River. The image of curved spans reflected into the river or into the blue sky, the image of "ao dai" (Vietnamese traditional long dress) of Hue girls on the bridge, the boat on the river under the bridge, the canopy of flamboyant at 2 bridgeheads and the image of the bridge brightly shimmering in the night are forever beautiful memories, lyrics and romantic language of dreaming Hue.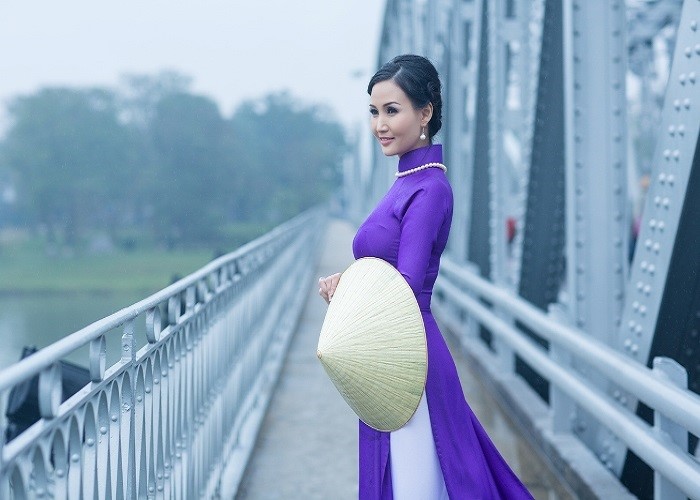 Thanks to its historical significance, Truong Tien Bridge is worth one of tourist Hue attractions alluring both domestic and international tourists.
The best time to admire Truong Tien Bridge is the sunset. The sunshine at the end of the day reflecting Perfume River creates the curious romance. Taking a stroll on the bridge along with the crowded vehicle, tourists will feel the cool breeze blowing from Perfume River. The dragon boats gently floats on the river make the scenery more and more poetic. Standing on Truong Tien Bridge to feel the peaceful river and dreaming Hue will surely be unforgettable experiences.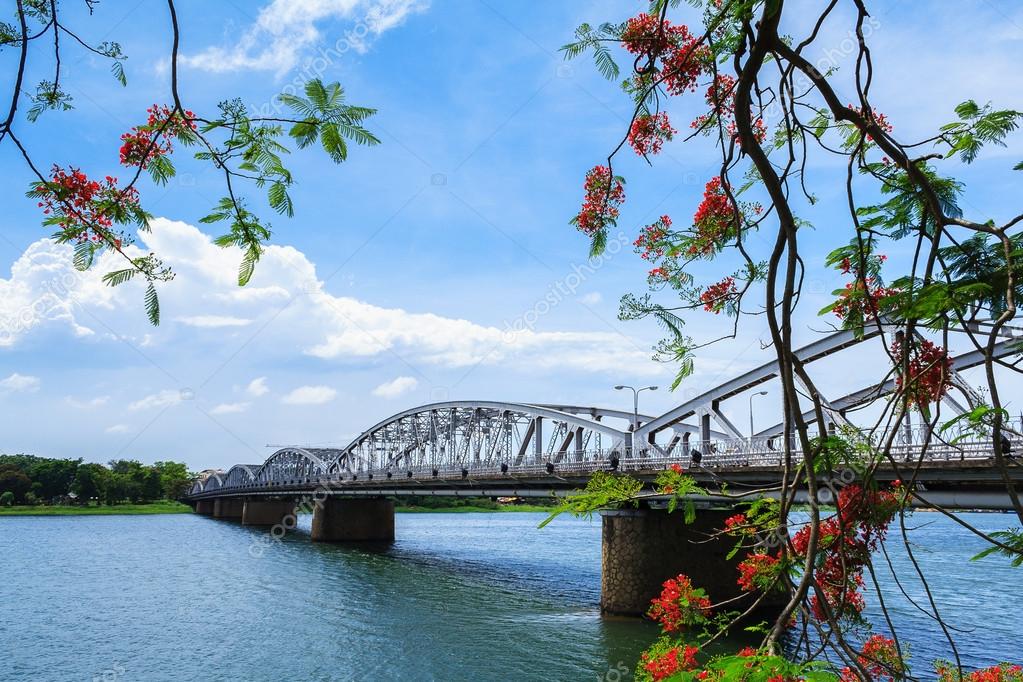 From the Hue festival in 2002, the bridge was intalled the color changing lighting system. The night falling down is also the high time for the bridge started brightly and brilliantly in colorful lights. Discovering Truong Tien Bridge of Hue city in Hue tour is definitely one of the most unforgettable things to do in Hue and this bridge is great site in the journey of exploring Hue travel.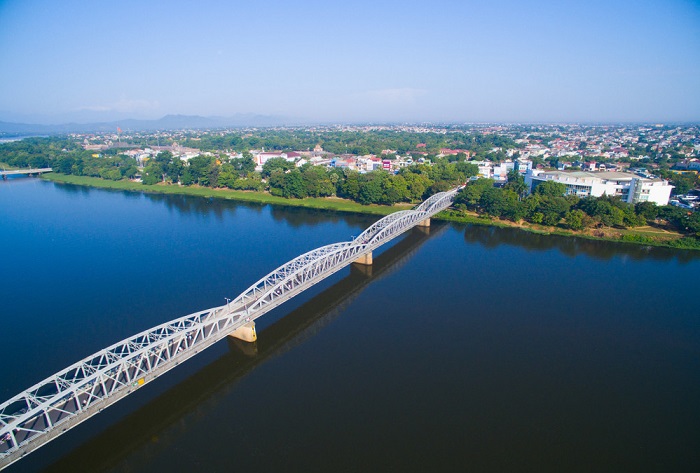 Don't hesitate to pack your luggage, come and discover the amazing land. For more information please visit our family website:
For Vietnam online visa Govietnamvisa.com
For Vietnam local tours: Govietnamtourist.com
For exploring more parts of Vietnam:
http://www.vietnam-online.org/
Do you need help?
+84.903.488.853
From Monday to Sunday - from 08:00 to 16:30